If you're a fan of the show Schitt's Creek, you'll know this famous exchange between the characters Moira Rose and her daughter, Alexis:
Alexis, "What's your favorite season?"
Moira, "Awards season!"
We love awards season too! And we're thrilled to have won two awards this month – both for our Insider Threat Solution. These awards are featured in this blog so check them out.
So What? Who Cares?
Who really cares if we win awards? Well, first off, we care. We work hard at building the best possible products with the most advanced machine learning models and OOTB use cases. We need to be absolutely sure that our customers will be successful detecting and stopping malicious insiders and cyberattacks with Gurucul technology. This is not something we hope will happen. This is not something that might happen. It absolutely must happen. Awards are just one way of demonstrating our accomplishments and we are proud to be recognized for our hard work.
What's Next?
So now that we've won these awards, what happens next? As Oprah Winfrey famously said, "You're only as good as your last show." Or in the case of Fran Lebowitz, "You're only as good as your last haircut." Either way you cut it, we're not sitting on our laurels happy to have won awards for the best Insider Threat Prevention Solution. We are continuously improving all the time. We'll take a moment to celebrate our awards, but then we'll move on to bigger and better innovations. What's next for us is making our technology even more effective so our customers win.
The Best Reward is a Victorious Customer
Everything comes down to winning with our customers. We like industry recognition, but we love customer success. When our customers win, that's the real reward. Luckily, we're on the right path. Come along for the ride and join us! It's only going to get better…
Global InfoSec Awards Winner – Best Product in Insider Threat Prevention
Gurucul Unified Security and Risk Analytics Platform Selected for its Innovation and Customer Success to Predict, Detect, and Remediate Insider Threats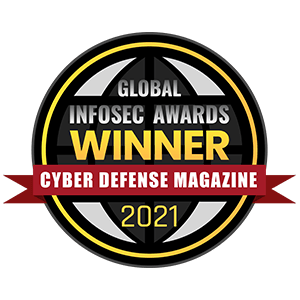 Malicious insiders motivated to conduct sabotage, espionage, fraud, or competitive advantage typically carry out attacks by abusing their account access and/or compromising network devices.
According to the 2020 Insider Threat Report, only 2% of organizations reported they are "not at all vulnerable" to insider threats, while 98% said they are vulnerable.
"Being named the Best Insider Threat Protection solution by the Cyber Defense Magazine is a great honor and a testament of our data science and R&D team's commitment, customer consortium, and industry leading threat research partnerships that help fuel innovation and customer success to protect against insider threats," said Saryu Nayyar CEO of Gurucul.
Cybersecurity Excellence Awards Winner – Gurucul Insider Threat Solution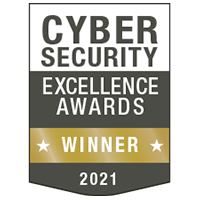 For the last decade, Gurucul has helped organizations worldwide deter, predict, detect, and remediate insider threats.
Often organizations are unaware of the extent they've been at risk. Sometimes they've already been compromised by malicious insiders.
For instance, within a week of being deployed by a customer, Gurucul identified a group of users who were downloading and exfiltrating intellectual property from their employer. Armed with this information, the company was able to quickly shut down the insider operation that Gurucul revealed had been occurring for weeks without their knowledge.
Gurucul aggregates and links identity, access, and activity data. The solution analyzes who or what is on the network, what they are doing, what they have access to, and what they are doing with that access.