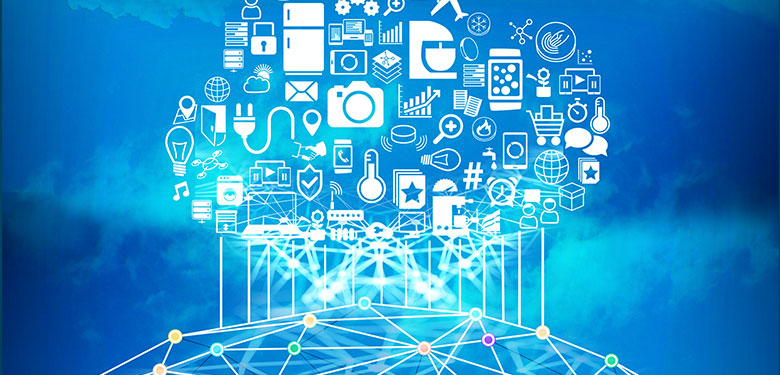 When we interview Gary Eppinger, CISO of Carnival Corporation, for "Borderless Behavior Analytics – Who's inside? What're They Doing?", I am in fascination with the 'hyper-hybrid environment' he describes. It's like no hybrid environment (on-premises with cloud implentation) I had ever encountered or heard of before during my many years in networking and security. Gary coined the term, and an apt coinage it is. So what exactly is a 'hyper-hybrid environment'? Inquiring minds want to know! Picture a sci-fi setting of interplanetary travel, where spacecraft supporting vast populations must interoperate with the home planet.
The hyper-hybrid environment challenges that Carnival Corporation face every day
This isn't just BYOD, IoT, wireless devices, a range of cloud solutions, with users and entities accessing an organization's environment 24/7 from anywhere in the world. It's basically a land-based global headquarters with a collection of floating cities. All with complete civic infrastructures, all in constant movement, and with constantly changing populations. And  each of these guests has a individually issued wearable medallion with 'a unified genome' that identifies who they are, facilitates whatever transactions they need, and knows where they are at all times*. With Carnival Corporation the complexities of their hyper-hybrid environment touch on that challenge of the futuristic space program I described earlier.
Carnival Corporation's data environment infrastructure includes a host of operational requirements that would give the head of any global-class city their own headaches to assure their city is running smoothly. It's not just a hotel, it's a retail chain, a restaurant chain, a theme park, with the world's largest casino chain, it's a health care facility and massive ocean vessel, with all the technologies necessary for it to operate flawlessly. Every time one of their ships is at sea, it's connected via satellite communications. With all of the passengers and crew required to support a single ship, that's around 4000 people on each craft, all with their own access and activity into the environment. Then multiply that by a hundred ships, all around the world. All of which are supported by with various land-based facilities, And you've got yourself a hyper-hybrid environment.
Think about it from a CISO's perspective
They need to assure the protection of financial transactions. In addition, they must protect passengers' personal information at their health care facilities. There is a need to protect the ship's operation through any condition. They also need to deal with international navigational requirements of all description. And even their trusted insiders are of a different profile. For example Carnival Corporation accountants can be on land at their headquarters, but may require to travel to different international locations, or various ships to provide their services. These privileged access users have unique entitlements and peer groups for establishing baselines, can be constantly evolving based on their activity and, yet their access and activity which must be monitored with risk-based scoring for accurate and comprehensive security monitoring.
So the next time you're thinking of taking a cruise think about what's happening behind the scenes. To assure not only your comfort and leisure time, but your personal information security and privacy as well. Then, go out and get your mask and flippers and have a great time!
Learn more about hyper-hybrid environments
To learn more about hyper-hybrid environments, check out Gary Eppinger's chapter in "Borderless Behavior Analytics – Who's Inside? What're They Doing?" It's one of seven chapters from expert CIO and CISO contributors who share their seasoned insights from all across the cyber security industry (Borderless Behavior Analytics).
*Carnival Corporation's Ocean Medallion is the size of a quarter wearable that's design to "maximize the guest experience". It is available to a growing number of Carnival Corporation ships since its initial launch in November 2017.
Webpage: Borderless Behavior Analytics