Gurucul Technical Training
Accelerating Effectiveness with Subject Matter Experts in Security Analytics Technology and Methodology
Ownership of any advanced security analytics solution represents a significant capital and resource investment. Adoption of Gurucul Risk Analytics (GRA) provides organizations with the most powerful and varied of risk analytics capabilities in the industry. Maximizing that investment, by taking full advantage of all Gurucul's rich features, clearly benefits an organization's bottom line. Gurucul's Technical Training Program operates with the following principles:


Deliver Comprehensive Guidance

Accelerate Analytics Processes

Optimize Team Effectiveness
Why Consider GRA Technical Training?
Delivering seasoned expertise, Gurucul's program provides comprehensive hands-on instruction to streamline and optimize a security team's utility of the solution's rich capabilities.
Gurucul Risk Analytics' technical training prepares end users, managers, SOC analysts and data scientists to leverage the highest value from GRA implementations. Gurucul offers custom designed classes held onsite at your location, standard classes conducted regionally, or at our headquarters conveniently located near the Los Angeles Airport. Instructor-led training is considered the most effective learning format, due to the dynamic interactivity between students and the trainer. Learning is accomplished through a combination of lectures, hands-on labs and demonstrations.
At the highest level, students will learn to define data sources and import data. As well, they will gain proficiency in creating resource groups and importing resources, entitlements, account and activity data. Students will also understand linked data analysis rules and learn about the different types of accounts and their linkages. Configuration of anomaly detection settings will empower the student's ability to analyze behavior with the help of risk scores and risk profiles. The management of tickets and cases to remediate issues will also be included in the curriculum.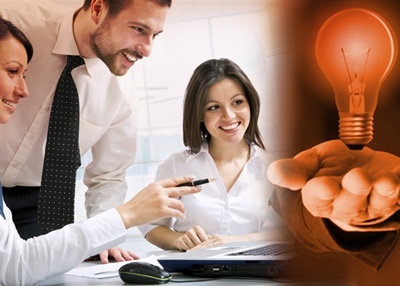 GRA offers a unique identity-centric view which provides an actionable first step in your investigation and forensics process. The GRA dashboard provides customizable views of your organization's risk through contextual visualizations, highlighting high-risk users, resources and transactions, based on behavior anomalies and dynamic peer group analytics.
Risk and Threat Intelligence
GRA provides actionable intelligence, detecting risky behaviors before incidents occur. GRA's patent pending self-learning behavior-based algorithms consolidate identity profiles with machine data and alerts from defense-in-depth security solutions, creating context-aware timeline visualizations. GRA further extends the value of this cross-correlated data by creating behavior baselines and dynamic peer group analysis to prevent, detect and remediate previously unknown anomalies.
GRA's unique Self-Audit™ feature set provides end users and partners with a customizable online view of their identity, access and risk-ranked activity. GRA's Self-Audit™ extends traditional information security programs into the business with a two-way collaboration, showing end users and partners what they have accessed, when they accessed it, from what geo-location, and with what device – highlighting anomalous transactions with reports similar to a credit card statement.
GRA's Access Analytics provides the capability to analyze accounts and entitlements (high privileged, shared & regular) for outlier intelligence and to identify excess access risk. Behavior-based machine learning for identity and access often results in radical reductions for accounts and access entitlements. Identity is a threat plane requiring identity and access data science that predicts and prevents security risks, assists with high privileged access monitoring, excess access, compliance, and intelligent provisioning. Access analytics cleanse, manage, secure and govern identity and its associated access to critical data and assets.

TRAINING EXPERTISE
Facilitate optimal use of the solution's rich and complex features the Gurucul trainers' highly qualified knowledge transfer of best practices in risk-based analytics.

KNOWLEDGE OPTIMIZATION
Maximize the SOC team's efficiencies through empowered knowledge from focused training on key features, concepts and in-depth learning on critical methodologies.

TEAM PRODUCTIVITY
Build the highest level of productivity into risk assessment analytical frameworks, while maximizing security analyst workforce productivity with targeted training.

COST SAVINGS
Reduce operational costs by getting the SOC team up and running effectively, with the right information, fostering process knowledge to be shared within the organization.

PROCESS ACCELERATION
Optimize and streamline team efficiencies and security analytics processes for maximum effectiveness with targeted training
"The ability for Gurucul instructor to customize the course to adapt to our organization's needs really helped our team use the GRA solution to its optimal capabilities in our unique environment."