Gurucul Labs
Managed Security Analytics Service
Gurucul Labs provides Gurucul customers a turn-key service offering to detect unknown unknowns using the Gurucul Risk Analytics (GRA) platform. GRA is available for customers in the cloud as SaaS, and on-premises as an appliance or software.
Gurucul Labs helps operationalize your investment in behavior based security analytics by seamlessly combining Gurucul's award-winning Gurucul Risk Analytics platform with professionals from Gurucul Labs, to provide a near real-time, value-driven service, while skills and resources are at a premium.
Gurucul Labs consists of a unique mix of people, process and technology. Gurucul Labs will continuously monitor your Gurucul Risk Analytics environment to make sure it is healthy, and manage your security analytics to ensure the highest level of value is derived from your Gurucul investment. The service is designed to leverage GRA advanced analytics capabilities in the most effective and efficient manner, to align with customer-specific priorities.
Guaranteed Discovery of Unknown Unknowns
Gurucul Risk Analytics uses machine learning anomaly detection to proactively find emerging cyber threats such as unusual usage activity, compromised account or host, network intrusions, and data exfiltration. Behavioral and usage patterns identify breaches in near real-time, and trigger risk-based alerts and automated remedial actions on the network and in the cloud.
Unique Blend of Expertise
As a part of this service, you will receive expertise from Gurucul Labs:
Security Architect: to ensure a robust and scalable security architecture (systems integration, cloud, hybrid, on-premise deployment architecture, security architecture) and security data validation
GRA Engineer: to facilitate GRA implementation, administration and maintenance activities
Security Analyst: to support security threat research, use case identification and design, first level triage of high-risk incidents, case investigation, fine tuning feedback, case management and reporting
Fraud Analyst: to research insider and third party fraud scenarios, suggest data tagging and access control, investigate fraud cases, perform impact analysis and suggest response actions
Data Scientist: to review data sets, behavior models and tuning suggestions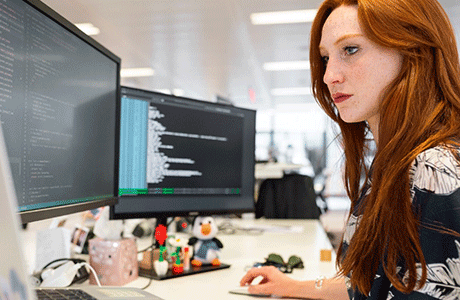 "White Glove" Collaboration
You will collaborate the Gurucul R&D team to obtain new use cases, leveraging engagement with US CERT, as well as in-house research. You will also benefit from security use cases and scenarios across our customer environments. This means we will not need to reinvent the wheel at every customer implementation. You will enjoy seamless collaboration with Gurucul support and product engineering to expedite any issues or enhancements based on priority.
Data Science Expertise
Gurucul data scientists work with Carnegie Mellon US-CERT team and other research partners to build, tune and refine GRA's machine learning algorithms. The same team will review your implementation and provide unprecedented insight into data and data quality. They will tune the machine learning algorithms in GRA for you, to provide results with the highest efficacy. With Gurucul Labs, your organization gains the benefits of having an elite data science team on staff, without the expense.
Gurucul Labs – Highlights
Gurucul Labs offers end-to-end managed security services which includes platform administration and maintenance. The service ensures continual value realization from the anomaly models and results. The Gurucul Labs managed security services include:
Efficacy tracking and fine-tuning of out of the box analytical models to find true positive incidents for real-time threat detection and response

Configuration of threat use cases to address organization specific business and IT risks

Implementation and operationalization of machine learning models created in other systems using Gurucul STUDIO™

Assist organizations in deploying GRA as a centralized analytics and risk engine to generate contextual risk prioritized alerts

On-going anomaly detection, findings triage, first level investigation, case management and reporting

User and role administration, data validation, system configuration and customization support

Ongoing system maintenance and health check including resource performance and utilization monitoring/optimization

Quarterly results effectiveness reports for senior management

Gurucul Labs scorecard to track anomalies, cases, model efficacy and data ingestion trends