Download Whitepaper – "Uncover Insider Threats through Predictive Security Analytics"
Insider threat is the biggest cyber security problem for organizations because insiders tend to cause the most damage. They are also harder to detect and prevent in comparison to attacks from the outside. They have keys to the kingdom. They know where the sensitive company/customer data is and they have access to it. That means insiders know exactly where to strike if they decide to take action.
The Insider Threat by the Numbers
According to the 2021 Insider Threat Report produced by Cybersecurity Insiders, the insider threat is substantial:
Virtually all organizations feel vulnerable to insider attacks (98%)
82% of organizations find it difficult to determine the actual damage of an insider attack
49% of organizations can't detect insider threats or can only detect them after the data has left the organization
Only 11% of organizations consider their monitoring, detecting, and response to insider threats extremely effective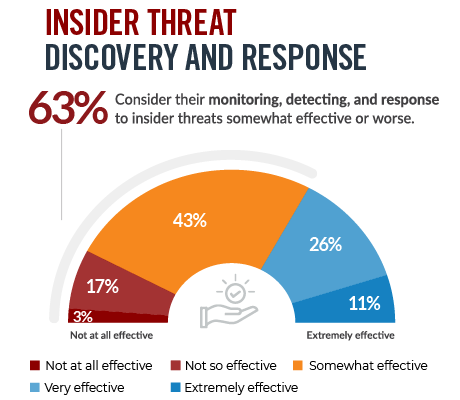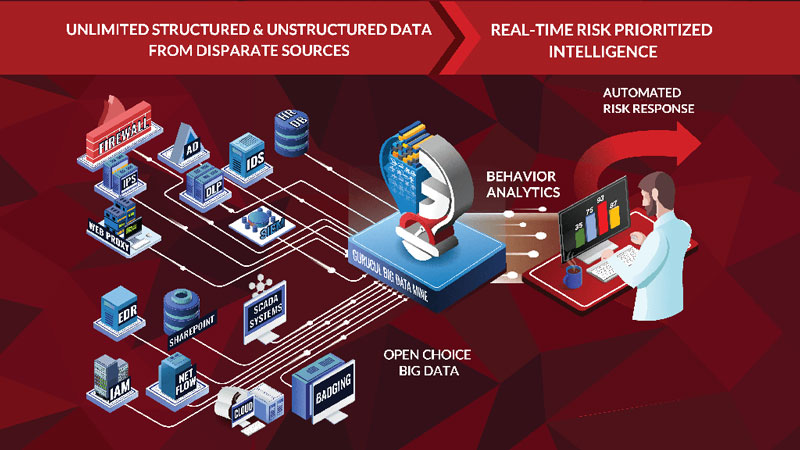 Real-time Threat Detection with Behaviour Analytics

Lakshminarayanan Kaliyaperumal, VP & Head – Cyber Security Technology & Operations at Infosys Ltd
Automate Security Controls Using Machine Learning
Drive Front Line Security Controls with UEBA & Identity Analytics
Kurt Lieber, CISO, Aetna
Gurucul Predicts, Detects, and Stops Insider Threats in Real-Time
The most effective way to detect insider threats, without generating high volumes of false positive alerts, is to create time-based behavioural baselines and continuously learn what is acceptable behaviour in order to detect anomalies. This requires monitoring and analyzing massive amounts of data from a myriad of sources using advanced machine learning models and data science to pinpoint privilege abuse. This is what Gurucul does, in real time, with exceptional accuracy.