IN CELEBRATION OF WOMEN'S ENTREPRENEURSHIP DAY NOVEMBER 19
On November 19, 2014, the inaugural Women's Entrepreneurship Day (WED) was held at the United Nations in New York with 144 nations officially recognizing this day. Thanks to founder Wendy Diamond, we have this conscious, worldwide movement that celebrates and supports female founders and CEOs who have overcome numerous challenges, many of them gender-specific.
Help "celebrate, empower and support women in business" by using the hashtag #ChooseWOMEN when sharing this roundup to social media!
Katrin Seuss
Founder of By Geekgirl, a community created for Girls in Tech to inspire young women worldwide to use technology to create a better life for themselves and others. Katrin has worked with 30+ startups worldwide, founded four tech startups, and has 12 years' experience as a UX designer, front-end developer and startup mentor. She is from Germany though now lives in Australia and enjoys many creative hobbies like painting and singing.
---
Saryu Nayyar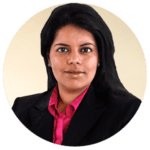 CEO of Gurucul, a predictive security analytics company. Saryu has over 10 years of experience in assessment, strategy, design and implementation of information security, identity and access management. She is recognized in the industry as a visionary and thought leader, and has published several white papers in the InfoSec field. She was also awarded Female Entrepreneur of the Year Award at the 13th annual Stevie Awards for Women in Business.
---
 Eva Chen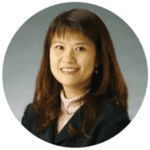 Co-founder and CEO of Trend Micro, a data security software and cloud computing security company. Eva has helped the company transition from traditional antivirus software to cloud computing protection, and has been honored for her many accomplishments, including being listed in the Top 10 High-flying Women in Technology by V3 Magazine, Forbes Asia's 50 Power Businesswomen, and the Top 100 Most Influential Executives in the Industry by CRN. She earned a degree in philosophy in Taipei and wrote for a newspaper before moving to the U.S. and earning a master's in management information systems at the University of Texas at Dallas.
---
 Lisa Xu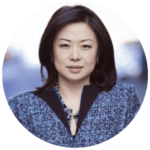 CEO of NopSec, which provides vulnerability risk management solutions to help you prioritize and remediate the most critical threats across your network and applications. Lisa transforms disruptive technology into leading solutions and has advised Fortune 500 companies on data security, privacy, and technology risk management. Aon and Springboard, which help women-led businesses grow, made Lisa a new member. She has a B.A. in Economics, a Master's in Finance, and is an enthusiastic traveler (she's been to over 30 countries).
---
 Wendy Diamond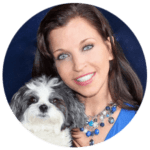 Founder of Women's Entrepreneurship Day (WED), a global initiative where "the work of women entrepreneurs is observed, discussed, and celebrated" annually on November 19. Although WED is not in the cybersecurity or tech industry, this list wouldn't be complete without her contribution to and championing of female entrepreneurialism. Wendy is also is a humanitarian, author, TV personality and endangered animal advocate. In fact, she has been called the "Martha Stewart of the Milk Bone Dish" by The New Yorker.
---
 Stina Ehrensvard
Founder and CEO of Yubico, which provides security solutions for strong two-factor authentication using U2F, OTP, PIV, and more. Stina is a Swedish-American industrial designer and "visionary IT entrepreneur" who creates new technology innovations, like the YubiKey. Inc. named her as one of the  "10 Women to Watch in Tech in 2013."
---
 Renee Chronister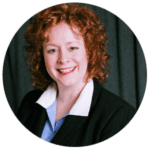 Co-founder of Parameter Security, an ethical hacking firm, and Hacker University, an accredited training center dedicated to IT professionals. She and her employees are ethical hackers who hack organizations with the goal of showing businesses or government agencies where their vulnerabilities are so they can fix them. Parameter Security holds an annual hacking and InfoSec conference called ShowMeCon.
---
Megan McCann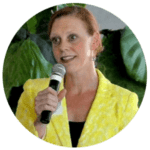 Founder of McCann Partners, a staffing and recruiting company that takes a holistic approach to a business' IT recruitment needs, and co-founder of ARA, which promotes women in technology through mentorship. In 2015, she was included in the Chicago Tribune's BlueSky Innovation Vault, a "collection of biographies of Chicago's tech and innovation leaders."
---
Allison Esposito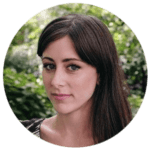 Founder of Tech Ladies (sometimes Hire Tech Ladies), which connects women with the best opportunities in tech, and connects companies with the best women techmakers. What started as an invitation on Twitter for women in tech in the NYC area to meet for coffee and network rapidly grew to a worldwide community of 5,000+ subscribers.
---
Elena Elkina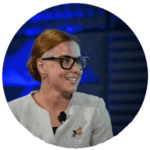 Co-founder of WISP (Women in Security & Privacy), a non-profit organization that promotes the development, advancement, and inclusion of women in security and privacy fields. Privacy and data protection expert Elena has a remarkable story that starts with fences and phone taps in Cold War Russia and ends up with a career in the privacy field.
---
Lisa Foreman-Jiggetts
Founder of Women's Society of Cyberjutsu, one of the fastest growing non-profits that helps and empowers women to succeed in the cybersecurity field. Lisa got an honorable discharge from the United States Air Force where she began her career as an IT security specialist and is a service-disabled veteran.
---
Marci McCarthy
CEO and President of T.E.N., an information security executive networking and relationship-marketing firm where she founded T.E.N.'s flagship program, the Information Security Executive® of the Year (ISE®) Program Series. McCarthy is a recipient of a 4th Congressional District of Georgia citation, was named the Leadership Character Award winner in the Small/Medium Business Category by the Turknett Leadership Group, and was a finalist in the Technology Association of Georgia (TAG) Tech Marketing Awards. McCarthy is also a contributing author to the WIT book, "CLIMB: Leading Women In Technology Share Their Journeys To Success."
---
Lynette Seah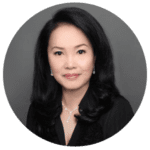 Founder of Alpha7, a cloud technology company headquartered in Singapore that provides outsourced technology expertise to SMEs. Prior to launching Alpha7, she had a 25-year career  as a chartered accountant (including eight years as Vice President of Finance & Strategy at Salesforce.com), and in 2013 she was recognized by Worldwide Who's Who for her dedication and excellence as a business leader.
---
Roshni Mahtani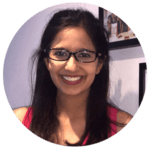 Co-founder of Female Founders Network, a non-profit dedicated to supporting gender equality in entrepreneurship and leadership that aims to increase funding to women-founded businesses from 5% (where it's at today) to 20% by 2020. Roshni is a Singaporean entrepreneur and journalist, as well as an executive producer of Untouchable: Children of God, a 2014 documentary about "the callous abuse of little girls in the brothels of India and how they are drugged, sold and trafficked from neighboring Nepal."
---
Mouna Aouri Langendorf
Founder of Woomentum, a crowdfunding platform that helps female entrepreneurs prosper with resource sharing, mentoring, and funding for startups. Mouna is a Tunisian-born civil engineer and entrepreneur who designed and built bridges for thirteen years before she took the plunge and launched Woomentum.
---
Mischel Kwon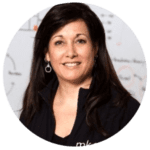 Founder of MKA Cyber, a security consulting firm that specializes in Technical Defensive Security, Security Operations and Information Assurance, and the Cybersecurity Diversity Foundation, which supports workplace diversity and inclusion in the field of cybersecurity. Mischel was the former director of the Department of Homeland Security's U.S. Computer Emergency Readiness Team (CERT).
---
Amber Schroader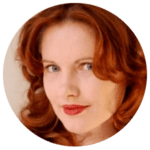 Founder and CEO of Paraben Corporation, an investigative technology company that provides software for mobile and computer forensics, as well as the research and development into the Internet of Things (IoT) with the Forensics of Everything TM (FoE). Amber has extensive experience working with forensic investigators from the local to the federal levels and has developed new technology to help obtain digital evidence from computers, e-mail and mobile devices.
---
Jennifer Sunshine Steffens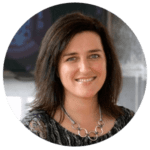 CEO at IOActive, Inc., a security consultancy with expertise in hardware, software, and wetware assessments. Jennifer, formerly the director at Sourcefire which she helped grow from $250K to a $35M+ run rate in four years, now runs IOActive's global business operations.
---
Kirsten Bay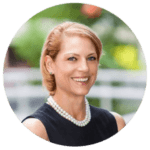 President and CEO at Cyber adAPT, a security platform that monitors 100% of traffic inside mobile-enabled enterprise networks to detect malicious threats that get through perimeter defenses.
Kirsten has over 25 years of experience in risk intelligence, information management, and policy expertise and has provided recommendations for the Center for Strategic and International Studies (CSIS) for the White House energy policy. She is a renowned leader in business transformation initiatives.
---
Tammy Moskites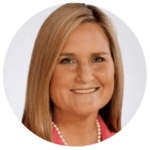 CIO & CISO at Venafi, a cybersecurity company that develops software to monitor and protect the security of digital certificates. Tammy is a passionate executive leader with 25 years of IT experience who is a highly sought after speaker. She graced the cover of CSO Magazine in 2014, was named one of the top 25 breakaway CISO leaders by Evanta Global CISO Summit in 2013, and was on the list of the Top Women in Technology for 2013 by CableFax magazine.
---
Phyllis Newhouse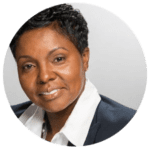 Founder and CEO of Xtreme Solutions, Inc., which provides IT end-to-end solutions in information assurance, cyber security and network support, and ranked #13 in the Women Presidents' Organization's (WPO) top 50 fast-growing women-owned companies. Phyllis was honored with the Marilyn Johnson Women of Color Achievement Award in 2012, named WIPP National Partner of the Month, and is a retired Army Non-Commissioned Officer and a Service-Disabled Veteran with more than 22 years of military service.
---
Nicole Eagan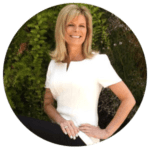 Founder of Darktrace, a cyber threat defense company and leader in Enterprise Immune System technology, which is powered by machine learning and mathematics. Darktrace has won 20+ awards for this technology, including World Economic Forum Technology Pioneer. Nicole Eagan has over 25 years' experience in the technology industry and her expertise is in developing and executing strategies for high-growth businesses. She also won 'Woman of the Year' award at the Cyber Security Awards 2016.
---