Quote of the Month
"We are all fighting the same fraudsters. Nobody has a competitive advantage."
– Jim Hickman, AVP Financial Crimes Operations, USAA @ Money20/20

---
The Backstory
Gurucul sponsored the Money20/20 show in Las Vegas last month. We focused on two tracks: AI & Deep Learning and Cybersecurity & Fraud. Below are some of the key takeaways.
Artificial Intelligence Is Embedded in Fintech
Applying the technology to the financial services industry has been transformational. It's clear that AI is already embedded in Fintech. Kartik Gada, Executive Director of Woodside Capital Partners commented, "AI is like air – we would only notice it if it was gone."
Greg Michaelson, General Manager of Banking for DataRobot made a very interesting point. Even though AI is automating and making businesses smarter, they're still doing really stupid things. You make a call to your cell phone provider. What do they say? "Enter your phone number, followed by the pound sign." These are the people who invented caller ID. They know everything about you: where you live, what emails you get, who's texting you, etc. Why can't they predict why you're calling? Why are we spending billions of dollars on IVR technology when we could be making great predictions? Your mobile provider sends you a notice for not paying your bill and you call them. It's pretty obvious why you're calling, but they still put you through the system. Greg's point: "There's smart AI and there's dumb AI and there's certainly decisions about where we should be innovating."
Our point: make sure you choose a partner who can help you focus your investments on smart AI implementations. It's easy to get this wrong.
Embrace Change
History is littered with companies who didn't embrace change. As Tom Poole, SVP Digital Payments & Identity at Capital One points out: Kodak invented the digital camera, but it put them out of business. Netflix tried to sell themselves to Blockbuster, but they wouldn't buy. Then, Netflix put Blockbuster out of business. If large incumbents get enamored with their existing process and stop looking at how the market shifts, they can get left behind by an entirely new approach to their ecosystem. You need to embrace AI and ML, or you will be left behind.
Define Your Roadmap
What should financial companies be doing with AI and Machine Learning? Companies ask, "What are others doing in this space?" They are all trying to get to the use case. There are literally thousands of AI and ML use cases in Financial Services. The right question they should be asking is, "What does my roadmap look like?" Business people need to learn the tools to spot opportunities, and have the technologies available on hand to actually build the solutions. Every organization needs a roadmap with good number of items on it that they are going to build in the next 2 to 5 years. Then, they need to figure out the tools they need to get there. We have you covered.
Your Biggest Challenge is Fraud
Fraud is a massive problem: card not present, ID theft, synthetic ID, social engineering, phishing, real-time payment fraud, call center fraud, ATM fraud – the list goes on and on. There are twice the number of new social security numbers. Which ones are good? Which ones are bad? SSA is not funded for ID verification.
Jim Hickman, AVP Financial Crimes Operations, USAA acknowledged, "We are all fighting the same fraudsters. Nobody has a competitive advantage." The biggest competition a bank has is fraud, not other banking institutions. Fraud threats have escalated from thousands per hour to millions per hour. The only thing you can do is reduce risk.
Richness of Data is Key to Identifying Fraud
Banks have a lot of data, but it's really hard to get that data out. It's super siloed. Often, the lines of businesses have different databases. Even if you can get the data, is it formatted correctly? Do you need to duplicate it? It's really important data you need to analyze, but it's a major task to turn that data into information. Analytics makes sense of data. Our analytics ingests all the various data sources, correlates that data, does link analysis, and discovers hidden patterns that can help organizations make informed, risk-based business decisions.
Banks haven't connected the dots across customer touch point data. Many things individually do not look suspicious, but if you look at them collectively you can identify patterns. Machine learning on big data enables you to find patterns in massive amounts of data, so you can connect the dots.
Gurucul Fraud Analytics
Gurucul is working with companies across many industries to address their fraud detection and prevention needs. While there are many different use cases, the theme that is common among them is that organizations want the ability to do cross-channel fraud detection, to aggregate and link more data coming from many different systems. It is this cross-channel capability that shines a brighter light on not just transactions but also subtle behavioral activities and peer group analysis that would otherwise go undetected.
Legacy Fraud Detection solutions cannot curate the amount of data across all the channels needed to connect the dots. Gurucul Fraud Analytics provides a holistic risk-based approach for fraud detection that works in tandem with legacy solutions. In many cases, the fraud can be detected in real time such that action can be taken to prevent loss from the fraudulent activity.
---
Whitepaper: Key Fraud Analytics Use Cases in Banking and Financial Organizations
Cross-Channel Fraud Detection
Gurucul Behavior Based Fraud Analytics provides a comprehensive and robust platform for the detection and prevention of cyber frauds involving cross-channel anomalous activities and patterns, including:
Anti-Money Laundering (AML)
Account Take Over and Login Fraud
Transaction Fraud
Credit Card Fraud
Payment Fraud
Mobile Fraud
Insider Fraud
Customer Service Representative Fraud
Gurucul is the only UEBA solution to be recognized by Gartner for Fraud Analytics in the 2018 Online Fraud Detection Guide for a reason. Find out why.

---
Revamping Authentication with Automation and ML
Gurucul CEO Saryu Nayyar on a Risk-Based Approach

Automation and machine learning can be leveraged to make identity-driven authentication a smoother process, says Saryu Nayyar, co-founder and CEO at Gurucul, a behavioral analytics company.
"Seeing millions of consumers getting onboarded to a platform for authentication could be a painful process for customers if you make them do multifactor authentication," she contends in an interview with Information Security Media Group.
Risk-based and behavior-based authentication provides a more practical approach, she argues. For example, "if a real-time risk score of a consumer was low, you could let them login without a password," she notes. "This completely changes the consumer process because you are not letting security come in the way and you are letting security be visible only when it needs to be visible by using machine learning and AI."

---
Awards
Gurucul Custom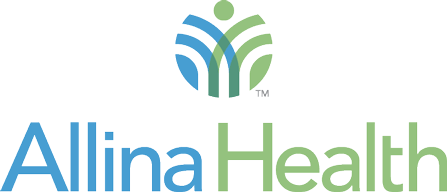 er Allina Health Recognized With 2019 CSO50 Award For Patient Data Privacy Project During Super Bowl LII
Congratulations Allina! Allina Health was recognized for a project that implemented Gurucul User and Entity Behavior Analytics (UEBA) to protect player and VIP medical records from "snooping" and theft during Super Bowl LII. This is the third consecutive year that a Gurucul customer has received a CSO50 Award.
"Healthcare data belonging to athletes and VIPs associated with the Super Bowl was extremely coveted on the black market by bettors, celebrity gossip outlets and others, and as such required even higher levels of privacy controls," said William (Bill) Scandrett, Chief Information Security Officer of Allina Health. "Working with Gurucul we were quickly able to implement an analytics-based behavior monitoring system that could detect unauthorized access across a network used by thousands of employees, that contains millions of records."

---
Gurucul Wins Platinum 2018 ASTORS Homeland Security Award
Gurucul was named the Best User & Entity Behavior Analytics (UEBA) Solution in the American Security Today 2018 'ASTORS' Homeland Awards.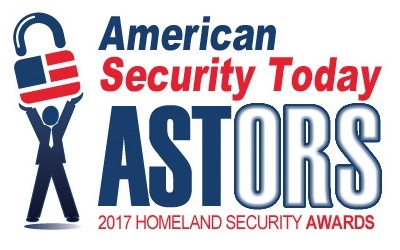 "The Gurucul GRA platform enables government agencies and Fortune 500 companies managing national infrastructure to protect their assets against the most hard to detect threats including malicious insiders as well as compromised hosts and accounts using behavior analytics," said Saryu Nayyar, CEO of Gurucul. "We are pleased to have been recognized by the Homeland Security Awards as the top UEBA solution and for our contributions to national security."

---
What's New


BLOG: Cyber Fraud Protection Tips For Secure Online Shopping. Do you have a reliable fraud protection strategy in place? If not, Gurucul has you covered with secure online shopping and cyber fraud prevention tips. Read More.


BLOG: Simple Fraud Prevention Tips for Black Friday Shopping. . While you're scanning the stores for the best holiday sales, or Cyber Monday deals online, scammers and cyber criminals are too. That is why we're sharing our best fraud prevention tips to protect against holiday shopping scams. 

Read More

.
BLOG: Identify Good UEBA Data With "Feature Analysis". The Feature Analysis machine learning model examines data sets and uncovers features that can be leveraged in high-end machine learning scenarios to separate out good data from bad data. If you're not ingesting the correct data, you won't get good results.

 

Read More

.
BLOG: Data Democracy Shines in The Wake of The Cloudera And Hortonworks Merger. As a visionary, Gurucul decided not to be reliant on any one big data platform from the very beginning. We made this decision because we knew that your backend underlying data layer could change at any time. And, we wanted to be able to support any data lake – which is how we've always positioned our platform, Gurucul Risk Analytics. Read More.
---
Join Us
Gartner IAM Summit. December 3-5, 2018. Las Vegas, NV. Join Gurucul at this year's event to learn how Identity Analytics can radically reduce accounts and entitlements.