Leslie K. Lambert Honored for Leadership and Achievement in Cyber Security in the 2017 Businesswoman Awards Hosted by CV Magazine
LOS ANGELES – Dec 5, 2017 – Gurucul, a leader in Predictive Security Analytics and Intelligence for on-premises and the cloud, today announced that its Chief Security and Strategy Officer, Leslie K. Lambert, was named IT Security and Strategy Officer of the Year in the 2017 Businesswoman Awards hosted by Corporate Vision (CV) Magazine.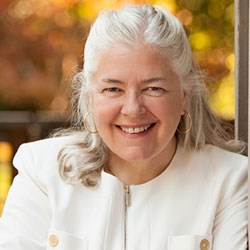 .@Gurucul executive Leslie Lambert named#ITsecurity and strategy officer of the year in 2017 Businesswoman Awards
"Being selected by a panel of IT security experts as the Best Behavior Analytics/Enterprise Threat Detection platform in both the US and European SC Awards is a rare occurrence," said Saryu Nayyar, CEO of Gurucul. "This recognition on two different continents validates our unique approach for addressing real customer problems. By combining big data techniques, machine learning and identity access intelligence we are delivering the true promise of user behavior analytics — uncovering unknown threats without having to 'hunt' for them."
"Leslie is one of the most accomplished female, or male, security professionals in the industry, we are extremely pleased she has been recognized as IT Security and Strategy Officer of the Year by CV Magazine," said Saryu Nayyar, CEO of Gurucul. "Not only has Leslie made significant contributions as an IT security leader, but her mentorship has helped pave the way for the next generation of women in this field."
"I am honored to receive this award from CV Magazine," said Leslie K. Lambert, Chief Security and Strategy Officer for Gurucul. "The growth in the number of female IT security practitioners and executives I've witnessed since the start of my career is especially gratifying. I'm excited about the prospects for women in cyber security moving forward."
About Leslie K. Lambert
Leslie K. Lambert, CISSP, CISM, CISA, CRISC, CIPP/US/G, is Chief Security and Strategy Officer (CSSO) for Gurucul. She is the former CISO for Juniper Networks and Sun Microsystems and has over 30 years of experience in information security management, IT risk and compliance. Leslie received CSO Magazine's Compass Award for security leadership and was named one of Computerworld's Premier 100 IT Leaders. An Anita Borg Institute Ambassador since 2006, Leslie has mentored women across the world in technology. Leslie has also served on the board of the Bay Area CSO Council since 2005. Leslie has spoken at many security conferences including InfoSec World 2017, FS-ISAC, and CIO Summits. She provides security expertise in the Security Outlier blog at CSO, and was a contributor to the highly regarded book on cyber security, Borderless Behavior Analytics: Who's inside? What're They Doing? available on Amazon.
About Gurucul
Gurucul is a global cyber security company that is changing the way organizations protect their most valuable assets, data and information from insider and external threats both on-premises and in the cloud. Gurucul's real-time cyber security analytics and intelligence technology combines machine learning behavior profiling with predictive risk-scoring algorithms to predict, prevent and detect breaches. Gurucul technology is used by Global 1000 companies and government agencies to fight cyber fraud, IP theft and account compromise. The company is based in Los Angeles. To learn more, visit https://gurucul.com/ and follow us on LinkedIn and Twitter.