Upcoming Webinar:
Live Demo – Insider Threats
Date & Time:
April 13, 2023,11:00 AM PT
Description:
Insider advanced attacks are one of the hardest types of attack to differentiate. They normally trend between policy violations and insubordination. However, they are one of the most common forms of asset and intellectual property theft. Together we will take you through some of the internal methods of exploitation and how Gurucul can pinpoint these behavior traits, provide accuracy and contextualize the malicious actions.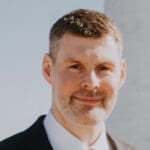 Antony Farrow
Sr Director of Solution Architecture
Antony Farrow has more than 26 years of experience in technology. He began his career at Wellfleet, and then Bay Networks / Nortel performing level 4 support for several Global Fortune 500 companies. Antony later moved into the startup world at Crossbeam as a Corporate System Engineer, running a Solutions Architecture team to drive the company over the one hundred million dollar revenue mark. Following Crossbeam, Antony designed solutions and managed products for Arbor Network, and Plexxi, running both the support organization and field CTO evangelist for empow cyber security. Most recently Antony ran Technical Product Lifecycle Management and Technology Integration divisions for Cybereason.