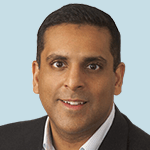 Sanjay Raja
VP,  Product Marketing and Solutions, Gurucul
Sanjay brings over 20 years of experience in building, marketing and selling cyber security and networking solutions to enterprises, medium-to-small business, and managed service providers. Previously, Sanjay was VP of Marketing at Prevailion, a cyber intelligence startup. Sanjay has also several successful leadership roles in Marketing, Product Strategy, Alliances and Engineering at Digital Defense (acquired by Help Systems), Lumeta (acquired by Firemon), RSA (Netwitness), Cisco Systems, HP Enterprise Security, Crossbeam Systems, Arbor Networks, Top Layer Networks, Caw Networks (acquired by Spirent Communications), Nexsi Systems, 3Com, and Cabletron Systems. Sanjay holds a B.S.EE and an MBA from Worcester Polytechnic Institute. Sanjay is also a CISSP as well as Pragmatic Marketing certified.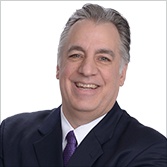 Craig Cooper
Chief Operating Officer, Gurucul
Craig Cooper has served in several information security and risk management roles including CISO for a Fortune 500 Financial Services organization. While in this role, Craig defined and implemented an ISO standards-based Information Security program. Craig has led, developed, and delivered multiple Identity and Access Management Strategies and Roadmaps for several organizations. Craig has written for several trade magazines and has been a speaker with Burton Catalyst, Gartner, and ISSA.
Michael Williams
Director of Technology & Insider Risk, Edward Jones
Michael Williams is a director in the Technology division at Edward Jones and is responsible for threat and vulnerability management, cyber risk management and insider threat detection. In this capacity, he is responsible for reducing risk of loss for the firm's digital assets. Prior to his current role, Michael led Information Data Management Data Governance and was the firm's technology audit director. Michael began his Edward Jones career in 2003 in the firm's Technology Internal Audit department. In 2011, he was named an Edward Jones principal and asked to lead the area.