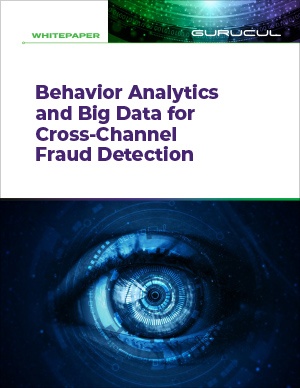 Whitepaper: Behavior Analytics and Big Data for Cross-Platform Fraud Detection
Read this whitepaper to understand how Gurucul Fraud Analytics provides a holistic risk-based approach for cross-channel fraud detection. The solution aggregates and links more data coming from many different systems. It is this cross-channel capability that shines a brighter light on not just transactions but also subtle behavioral activities and peer group analysis that would otherwise go undetected.
Please fill out the form below to receive this whitepaper. The whitepaper will be sent to the email address you provide.