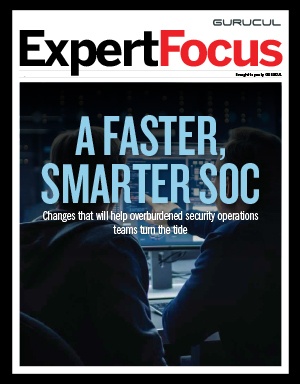 eBook:
A Smarter, Faster SOC: Changes that will help overburdened security operations teams turn the tide

The change in workforce dynamics caused by the pandemic and inability to stop attack campaigns requires drastic improvements to how Security Operations Centers (SOCs) function. Many user organizations must contend with a lack of quality of data, superior analytics and confidence in automation — leaving security teams to struggle.
How can more than just minor improvements be made? What does that involve? Why do the benefits of machine learning and artificial intelligence seem like a mirage, and how do I actually empower my team to get ahead of threats? Download this eBook for details!
Please fill out the form below. The eBook will be sent to the email address you provide.