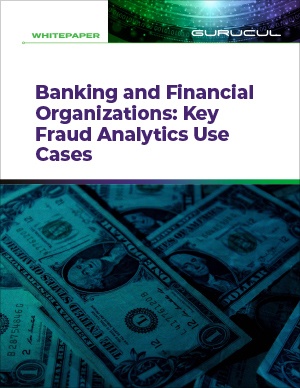 Whitepaper: Fraud Analytics Use Cases for Finance
Read this whitepaper to understand the Fraud Analytics use cases for banking and financial organizations. Gurucul Fraud Analytics provides a comprehensive and robust platform for detection and prevention of cyber frauds involving cross-channel anomalous activities and patterns, including: Anti-Money Laundering (AML), account take over & login fraud, transaction fraud, credit card fraud, payment fraud, mobile fraud, insider fraud and Customer Service Representative (CSR) fraud.
Please fill out the form below to receive this whitepaper. The whitepaper will be sent to the email address you provide.