Professional Services
Maximizing your Investments with Quality People, Creative Cost Efficient Options, and Intelligent Solutions
A customer first culture defines one of Gurucul's core values. We partner with organizations to deliver a wide breadth of advanced security analytics services. We combine best-of-breed delivery practices and technologies to provide high value solutions to our clients. Gurucul works with all levels in an organization to ensure their vision and goals are fulfilled with a practical and achievable approach. Gurucul Professional Services operates with the following principles:

Your Success is Our Success



Why Partner with Gurucul Professional Services?
Working in close collaboration with our customers, we apply proven world-class solution delivery best practices.
Gurucul's professional services team helps organizations protect their infrastructure and sensitive information quickly and reliably. Our experts refine requirements, facilitate solution design, define use cases, set up the environment, identify and integrate the full range of data sources, set baselines, and provide go-live support to produce rapid and useful results. Gurucul also offers strategic advice for program planning, architecture, governance and compliance.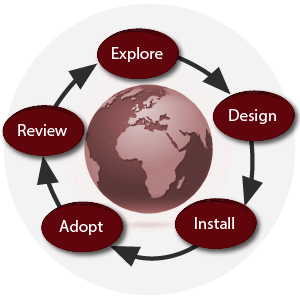 Assessment Services
 »
Gurucul professionals go onsite to assess an organization's requirements. Our methodology includes defining the assessment scope and objectives, reviewing the current security solution's profile, identifying requirement gaps, industry standards, and the organization's goals. The assessment report outlines key findings and a plan to close identified gaps. These customized reports often identify needs in: Insider threat, Access compliance and clean up, Intelligent SIEM and DLP analytics, Information classification and controls, Cloud security analytics, RBAC and Role health check, IAM program assessment.
SmartStart Program
 »
Gurucul's SmartStartTM methodology enables organizations to realize value in weeks instead of months. The SmartStartTM Program provides organizations with a range of critical onsite and remote services conducted by qualified Gurucul professionals. The Gurucul team will help install the Gurucul platform, load data sources and start achieving results. In less than 4 weeks, organizations have their security teams up and running on their highest priority security analytics applications to help keep pace with the evolving risks posed by today's emerging threat innovations.
Managed Services
 »
Gurucul's Managed Services oversees deployments, conducts daily health checks, tunes the system, and ensures the system is running as designed and required. In the event of an issue, Gurucul troubleshoots the matter and works closely with the client to resolve it quickly, efficiently and to the customer's full satisfaction. Gurucul professionals also maintain the implementation, apply patches to ensure the implementation is up to date, and provide configuration change management services as the enterprise infrastructure changes. Additionally, this service provides a monthly report summarizing the information processed, patches applied, incident responses, and resolution information.
Enterprise Deployment Services
 »
Gurucul's Enterprise Deployment Services help organizations execute efficiently and produce fast results. Our service professionals provide design and architecture services to ensure the deployment scales to meet long-term needs. Our qualified team has years of experience integrating systems in a wide range of environments, tuning Gurucul software to create Actionable Risk Intelligence™ to detect and deter risks to sensitive information. Enterprise Deployment Services provide experienced professionals that familiarize and streamline customer security teams with the implementation adoption and recommend an extensive set of security solution options and features to ensure the program's success.

EXPERTISE
Leverage expertise in Gurucul's risk-based analytics, along with product robustness, complexity and nuances. Fill gaps and augment customer team during periods of skilled manpower shortage or budget constraints.

INNOVATION
Allow seasoned experts to expand security team proficiencies with best practices and insights into next-generation solution capabilities.

PRODUCTIVITY
Build highest level of productivity into risk assessment methodology and analytical frameworks and maximize security analyst workforce productivity.

COST SAVINGS
Reduce costs and operational overhead with optimized use of solution. Maintain increased flexibility and alignment with project budgeting.

ACCELERATION
Attain confidence in meeting program schedules and gain prioritized treatment on customer issues and enhancements.
"We would not be where are today without the Gurucul expert, who designed the solution exactly to our specifications and worked with us on a seamless deployment."