GURUCUL SOLUTION PROVIDERS
Gurucul's Solution Providers are focused on a more consultative delivery approach applied to broader enterprise risk or business objectives, or providing specific services that may be cloud-based, or managed as a security service provider to clients. The power of GRA to move customers down the kill chain, to deter reconnaissance-based insider threat and external hackers activity, is more important than ever. Whether an MSSP (managed security service provider), a global systems integrator, or a consulting services organization, GRA can put security intelligence into your service model.
The benefits of becoming a Gurucul Solution Provider are :
Offer lower operational costs by providing the industry's most advanced user and entity behavior analytics (UEBA) solution as a monthly service, with zero costs to infrastructure and on-site staffing

Capitalize on emerging our advanced security intelligence framework for SIEM and DLP

White label GRA as a managed service or co-branded service offering

Deploy next-generation anti-fraud, money laundering, or near real-time data protection as a service

Deploy an Intelligent Roles® service to continually monitor highly privileged accounts for illegal access to protected or classified assets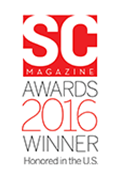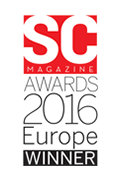 Winner of Best Behavior Analytics and Enterprise Threat Detection Trust Awards is here.