MITRE ATT&CK Informed Security Analytics
Automated Machine Learning Based Threat Detection and Response for MITRE ATT&CK Framework
Leverage the MITRE ATT&CK Framework with behavior based security and risk analytics for increased security coverage and automated controls. The Gurucul Unified Security Analytics Platform has specific machine learning models that detect and enable automated responses to adversarial tactics and techniques defined by the MITRE ATT&CK™ Framework. Gurucul's ability to span users and entities across both hybrid and borderless environments provides the highest coverage for the MITRE ATT&CK framework. Get unprecedented visibility to understand and improve your security posture with Gurucul.
Gurucul MITRE ATT&CK Framework Benefits
The Gurucul MITRE ATT&CK implementation provides the following benefits for detecting and hunting threats at every step of the cyber kill chain: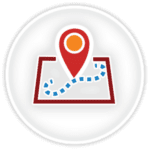 Achieve greater coverage against known threat tactics and techniques across on-premises, hybrid and borderless environments. Implementing MITRE tactics and techniques in conjunction with behavior based security and risk analytics delivers the full spectrum of cyber security protection.
Gain Unmatched Visibility
Gain unmatched visibility into your environment's security posture and maturity against specific MITRE ATT&CK Framework tactics and techniques. Utilize out-of-the-box machine learning models on big data to detect known and unknown external risks and insider threats in real-time.

Support MITRE updates automatically via API-based STIX integration, keeping Gurucul machine learning models and risk mitigation playbooks current on a continuous basis. You'll never be out of sync with the tactics and techniques hackers and malicious insiders actively use to exfiltrate your data and intellectual property.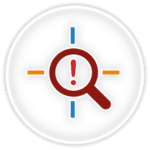 Leverage behavior analytics to detect unknown threat patterns beyond MITRE tactics and techniques. Apply machine learning models to address risks and threats across the entire threat landscape resulting in actionable risk intelligence.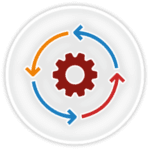 Guarantee Continuous Improvement
Ensure continuous enhancements with Gurucul's dedicated Data Science team who train machine learning models on open source and production data. Our proactive work efforts ensure that you're always at the forefront of attacks planned by cyber criminals and villainous insiders.
Gurucul MITRE ATT&CK Coverage
Gurucul delivers comprehensive coverage across all three MITRE ATT&CK Frameworks: PreATT&CK, Enterprise, and Mobile.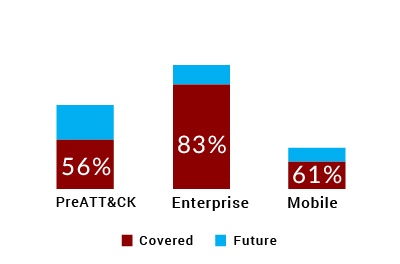 Gurucul MITRE ATT&CK Coverage – Enterprise Matrix
Below is a portion of the current coverage implemented in the Gurucul Unified Security Analytics platform for the MITRE ATT&CK Enterprise Matrix. For details on our full coverage, please contact us.