Today's cyber security professionals face the daunting task of securing a borderless perimeter where cyberattacks and insider threats are on the rise. A truly secure organization cannot trust anything either inside or outside of its environment. This is the essence of the Zero Trust security framework. Monitoring everything and everyone connecting to systems on the network and delivering continuous real-time access insights is key to implementing Zero Trust.
Join Gurucul COO Craig Cooper and guest speaker Chase Cunningham of Forrester for our webinar Security Analytics Makes Zero Trust Possible.
In this data driven webinar you will:
✔ Get an expert analysis on the unique role that security analytics and security automation play in achieving a genuine Zero Trust environment.
✔ See statistics and real-world examples that demonstrate why the Zero Trust security model is essential in today's world of destructive data breaches.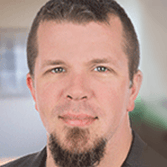 Chase Cunningham, Principal Analyst, Forrester
Dr. Chase Cunningham primarily contributes to Forrester's offerings for Security & Risk Professionals. His research guides client initiatives related to security operations center (SOC) planning and optimization, counter-threat operations, encryption, network security, and Zero Trust concepts and implementation. He helps senior technology executives with their plans to leverage comprehensive security controls and the use of a variety of standards, frameworks, and tools to enable secure business operations. His research focuses on integrating security into operations; leveraging advanced security solutions; empowering operations through artificial intelligence and machine learning; and planning for future growth within secure systems.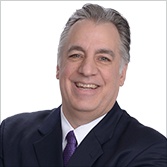 Craig Cooper, SVP of Customer Success and COO, Gurucul
Craig Cooper has served in several information security and risk management roles including CISO for a Fortune 500 Financial Services organization. While in this role, Craig defined and implemented an ISO standards-based Information Security program. Craig has led, developed, and delivered multiple Identity and Access Management Strategies and Roadmaps for several organizations. Craig has written for several trade magazines and has been a speaker with Burton Catalyst, Gartner, and ISSA.
' Instead of relying solely on rules, security analytics uses data science techniques to detect unknown threats and complex attacks; the deeper context, built-in workflows, and embedded remediation capabilities dramatically improve investigations and response.'
– Five Steps To A Zero Trust Network, Forrester, October 1, 2018