CLOUD SECURITY ANALYTICS
Contextual Visibility across all Cloud Platforms with Risk Analytics
Request a Demo
Security challenges with cloud applications are continually evolving as global adoptions become more widespread. Maintaining effective control of user access to systems and data is becoming increasingly difficult. Data breaches, data loss, service account hijacking, malicious insiders, and shared technology concerns are even more prevalent, representing constantly growing risks.
Why Choose Gurucul Cloud Security Analytics?
Drawing context from big data, Gurucul delivers a holistic real-time view of identity, access and activity, ensuring optimal security in the cloud.
Privileged Access Intelligence
Discovers, risk ranks and monitors accounts with privileged access.  Identifies outlier access and anomalous behavior with advanced machine learning. Backdoor access and its misuse will be a thing of the past.
Provides risk-based analytics, data mining, anomaly and behavior detection, to help identify high-risk profiles. Helps security teams by creating a baseline using profiling attributes from HR records, events, access repository, and log management solutions, to easily detect and predict abnormal user behavior associated with potential sabotage, data theft or misuse.
Data Exfiltration Prevention
Identifies threats using behavior analytics to pinpoint the origin, and prevent security breaches. Uses machine learning to detect anomalous activities and identify unauthorized data access. Leverages dynamic peer groups to highlight high-risk outlier actions, to reduce false positives with context that traditional data loss prevention tools cannot address.
Fraud Detection and Prevention
Utilizes behavior-based risk and threat intelligence to proactively predict, detect and deter fraud. Maintains regulatory and compliance requirements for a number of industries including healthcare, finance, telecommunications, retail, education, etc., to help safeguard your company's sensitive information.
Actionable Risk Intelligence™
Provides risk-ranked alerts with contextual visibility for the security team to shorten prevention, detection, investigation, and remediation cycle of risks and threats. Offers a manageable number of true positives that allows businesses to combat threats effectively.
Monitors privileged accounts with contextual information around who accesses your IP and regulated data. Provides risk-based alerting of anomalous behavior and the ability to prevent and deter a threat before it occurs. Meets compliance requirements across a multitude of platforms.
Offers a contextual search using big data to mine linked users, accounts, entitlements, structured and unstructured data, along with risk score and peer group analytics. Capabilities include saving and exporting results for reporting.
Delivers 100+ UEBA reports available out of the box, with the capability to customize, schedule and automate reports.
What makes Gurucul Cloud Security Analytics more effective?
Gurucul Cloud Analytics' core architecture is built on PIBAE™ (Predictive Identity-based Behavior Anomaly Engine)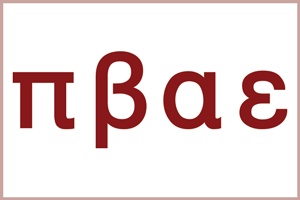 CLOUD SECURITY ANALYTICS – FEATURES

360° View of Identity, Access, and Activity
Correlate data across multiple cloud applications to create contextual identity – who is the user, what access they have, and what is their activity.

Detailed Insight into all Anomalous Behaviors – Access and Activity
Machine learning algorithms are executed on access and usage attributes to build cloud-centric anomalous behavior profiles across the enterprise

Designed to Identify Behavior Anomalies

Self-training algorithms are tailored to identify learned anomalous behaviors immediately upon technology deployment.

Context-Aware Visibility of an Attack Lifecycle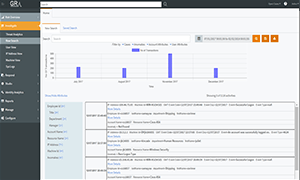 Out-of-the-box timeline view to highlights the anatomy of an advanced attack whether, it be an insider or outsider.
"Leveraged for hybrid deployments of on-premises and cloud behavior analytics, Gurucul has prevented data exfiltration with risk-scored timelines through predictive security analytics."
– Cloud Security Market Analyst
Gurucul Cloud Security Analytics – The Next Generation of Hybrid Cloud Security Solutions is here.
Request a Demo
Cloud security analytics (CSA) has greatly expanded the breadth of use cases within advanced security analytics. This range of use case categories within advanced security analytics should be one of the first factors prospective customers should examine when considering adoption of an advanced security analytics solution.
Read More