Gurucul CEO Saryu Nayyar Explores Borderless Behavior Analytics
With the advent of growing complex on-premises and hybrid cloud environments, BYOD and IoT, the security perimeter has disappeared. Identity is the new threat vector. The emergence of evolving advanced security analytics solutions represents Borderless Behavior Analytics – a comprehensive answer to address this growing challenge. In "Borderless Behavior Analytics – Who's Inside? What're They Doing?" – now in its second edition – twelve CISO and CIO leaders share their insights on this next generation of technology evolution and the challenges behind it.
"Existing security defenses were built to protect an enterprise architecture that no longer exists."
– Joe Sullivan – CISO at Cloudflare Inc., Former Uber CSO, Past Facebook CISO

.
Borderless Project Inception & Evolution
If there are blind spots for access risks and identity misuse or compromise in your environment, how can you detect them?
Questions like this are the kind that kept Saryu Nayyar up at night. It was her job to answer them. Silos of data and process without APIs and visibility for behavior analytics are the new security weak spots in an emerging hybrid world. Solutions are needed, but they require understanding and insight to leverage the right solutions for the right problems. Saryu Nayyar recognized she had the resources to help wider audiences in the security community gain this invaluable understanding of predictive security analytics in today's increasingly complex hybrid environments.
It was in this cycle of conceptual development that she coined the term 'Borderless Behavior Analytics'…   Borderless because experts widely recognize the security perimeter has vanished in today's brave new world of mobility and cloud, with access 24/7, from anywhere, by anyone.
In "Borderless Behavior Analytics – Who's Inside? What're They Doing?", Saryu Nayyar assembled a consortium of C-level experts in cybersecurity and IT. Working together with them, her goal was to share insights and analysis of the latest developments in predictive security analytics. Challenges and solutions to the blind spots of siloed data and process without APIs are explored, and so much more. The contributing experts bring years of wisdom and experience working in borderless environments, learning security best practices.
And now this easily accessible wisdom and these best practices are available to a wider audience. We hope you'll consider this book a resource to help optimize your next security initiative and to avoid costly mistakes.
Saryu Nayyar
AUTHOR — CEO, Gurucul,  a recognized visionary in the information security and risk industry, she held leadership roles with Oracle, Sun Microsystems, Ernst & Young and Disney.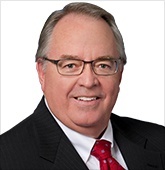 Jerry Archer
CSO of Major Financial Services Company, with 30 years of security experience at leading companies and government agencies, including Intuit, Visa, and the CIA.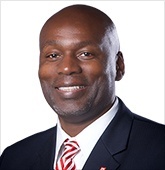 Gary Eppinger
Global VP, CISO, for Carnival Corporation,  ranked 24th in ExecRank's "Top Security Executives", has experience in a wide range of verticals.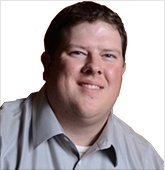 Gary Harbison
CISO for Monsanto, has over 20 years of experience in information security, including multiple Fortune 500 companies and the US Dept. of Defense.
Leslie K. Lambert
Former CISO, Sun Microsystems & Juniper Networks,  has 30 years experience in IS, intrusion detection, threat assessments and mitigation.
Robert Rodriguez
Chairman, Founder of the Security Innovation Network™ (SINET), advancing public and private sector innovations in cybersecurity.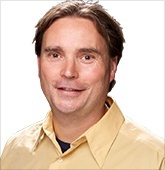 Joe Sullivan
CISO at Cloudflare Inc.   Former CSO of Uber; Past CISO of Facebook; a member of President Obama's Commission on Enhancing National Cybersecurity.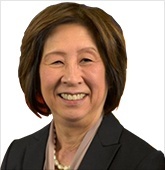 Teri Takai
CIO at large, she served as CIO and EVP of Meridian Health Plan, CIO for the Department of Defense and the State of California.
Devin Bhatt
CISO and Chief Privacy Officer, U.S. Federal Agency;   past VP and CISO, WEX Inc.; CSO, Airline Reporting Company (ARC); CSO magazine's Compass award winner (2007).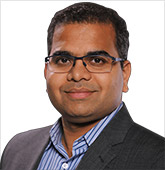 Nilesh Dherange
CTO, Gurucul, technologist and leader at three software startups; built a roles and compliance product acquired by Sun Microsystems; Co-founder BON Marketing Group.
Jairo Orea
CISO for Kimberly-Clark,   previously Chief Information Security Architect at UnitedHealth Group; Chief Architect for the Trusted Cloud Initiative (Cloud Security Alliance)
Jim Routh
CISO, MassMutual, past CSO for Aetna; Chairman, NH-ISAC board; past FS-ISAC board member; Global Head, App and Mobile Security JP Morgan Chase; CISO for KPMG, DTCC and American Express
William Scandrett
CISO, Allina Health,   past CISO for HealthEast; Information Security Director role, Ameriprise Financial, led the IT Compliance program at GMAC ResCap
"Borderless Behavior Analytics identifies the challenges behind a critical new class of security threat which CISOs should be aware of. The experts provide informative and insightful information. This book should be a standard reference for security leaders."
– Renee Guttmann-Stark, CISO, Campbell Soup Company
"This book represents one of the important new entries in the CIO and CISO's library."
– Vishal Salvi, CISO, Infosys
.
Buy the Book: Borderless Behavior Analytics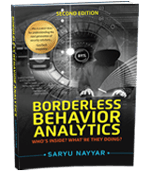 Now Available:
Print:

$9.97
Kindle:

$0.99