Unified Security Analytics
Detect Unknown Threats in Real-time with Predictive Security Analytics
Gurucul Unified Security Analytics is a data science backed cloud native platform that predicts, detects and prevents breaches. It ingests and analyzes massive amounts of data from the network, IT systems, cloud platforms, EDR, applications, IoT, HR and much more to give you a comprehensive contextual view of user and entity behaviors.
Unified Security Analytics applies identity-centric, model-driven data science, machine learning, anomaly detection and predictive risk-scoring algorithms to identify abnormal behaviors and activities indicative of security threats. It generates a unified, dynamic risk score for every user and entity.
With risk-prioritized, contextual alerts that detect threats as they occur, Unified Security Analytics can automatically mitigate the most serious security threats in your environment before cyberattacks or insider threats can inflict damage. Gurucul Unified Security and Risk Analytics offers a library of more than 1800 pre-packaged machine learning models. The models are pre-tuned to predict and detect threats aligned with specific use cases data telemetry, industry verticals, threat and compliance frameworks (MITRE, PCI-DSS etc).
Gurucul Unified Security Analytics is an end-to-end cloud native, risk and analytics driven cyber security platform.
"Data science is fundamentally transforming cybersecurity. By establishing behavioral models and continuously measuring them against user actions, anomalies can be detected in real-time, without human intervention. The result is a better user experience for the customer and better security at a cheaper cost."
Jim Routh
Head of Enterprise Information Risk, MassMutual
Gurucul Unified Security Analytics Core Capabilities
Gurucul Unified Security Analytics is a centralized, end-to-end cybersecurity product compromised of the following six core capabilities: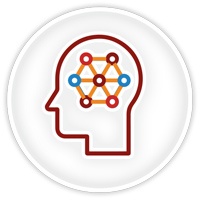 With prebuilt threat libraries that include models, queries, data features and playbooks, Unified Security Analytics supports a wide-range of threat hunting uses cases like insider threat detection, data exfiltration, phishing, endpoint forensics, malicious processes, ransomware detection and network threat analytics, as well as cyberthreat, human centric and entity related threat scenarios. These pre-packaged libraries include most common threat queries to prioritize base activities and allow analysts to focus on the proactive investigation of new and unknown threat patterns using contextual data. Meanwhile, AI capabilities in Gurucul Miner™ help discover other impacted users, devices, and entities.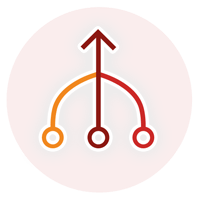 Gurucul combines a FlexConnector framework with out-of-the-box ingestion pipelines and a big data lake to support the collection, processing, indexing and storage of massive datasets for analysis, investigation, security, and compliance.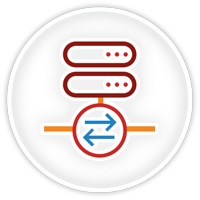 Gurucul Network Traffic Analysis (NTA) applies behavioral analytics to network traffic to detect suspicious activity that evades other security tools. It analyzes high velocity real-time flow and packet (pcap) data enriched by other security sources using out-of-the-box ML models to detect and alert on new, unknown malware, zero-day exploits and attacks that are slow to develop.
Gurucul provides cloud native, beyond next-generation SIEM capabilities by combining log aggregation with an open big data platform, advanced threat hunting, compliance reporting and dashboards, visualizations, the industry's leading UEBA, intelligent SOAR and network traffic analysis. Equipped with the industry's largest library of pre-packed threat detection models, Gurucul provides 83% coverage of MITRE ATT&CK framework tactics and techniques. Gurucul's analytics-driven cloud SIEM can scale to massive amounts of data in real-time and automate intelligent responses using risk-prioritized alerts based on a vast library of machine learning models and risk scoring algorithms.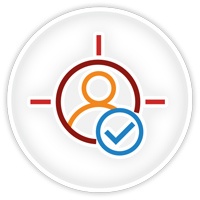 Gurucul Intelligent SOAR enables risk prioritized automated response workflows with out-of-the-box, customizable playbooks to mitigate identified threats, significantly increasing efficiency and reducing incident response times. Gurucul FlexConnector framework provides integration with hundreds of downstream systems to trigger appropriate risk remediation actions. Gurucul SOAR improves SOC functions by automating tasks, providing contextual case management, and enhancing collaboration & reporting. Additionally, Gurucul can integrate with third party SOAR, SIEM, EDR, IAM, incident response and ticketing platforms to automate response actions.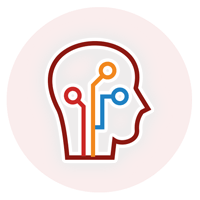 Gurucul pioneered the UEBA space and goes far beyond simple policies used to identify known threats. Gurucul UEBA applies big data-based analytics, AI and machine learning to user and entity behaviors to identify unknown threats in real-time that would otherwise appear as "normal" activity to rules-based engines. Gurucul has the largest library of machine learning models and Gurucul STUDIO™, the industry's only open analytics capability that allows users to build their own behavior models with drag-drop driven UI to obtain a single risk score for automated responses.
Pricing and Licensing
Gurucul Unified Security Analytics is priced by risk score, not by data ingestion.
Powered by Gurucul Risk Analytics
Gurucul Unified Security Analytics is powered by the Gurucul Risk Analytics (GRA) Platform. GRA delivers a single pane of glass where analysts can quickly identify and combat threats that existing defenses typically miss, including malicious insider activity and account compromise. From a single console, analysts can immediately view and investigate the highest risks in their organization, monitor security threats, open and close cases, and automate incident response. Key components of GRA's shared capabilities leveraged by Unified Security Analytics include:
Dashboards & Reporting: Configurable dashboards and reporting for security operations, audit and compliance.
Machine Learning Based Behavior Analytics: Largest library of prepackaged machine learning models and the ability to build your own.
Enterprise Risk Engine: Provides intelligent prioritized risk scores based on user and entity behavior.
Alerting & Case Management: Comprehensive case management capabilities and real-time alerting techniques.
Incident Investigation: Natural language contextual search for investigations.
Risk-Response Workflow: Response workflows for automated risk remediation.