Gurucul Partners
Work with Gurucul MSSPs and Value Added Resellers for Quick Time to Market
Gurucul INSIDER Partners are Managed Security Service Provider (MSSP) partners and Value Added Resellers (VARs) that participate in the rapidly growing machine learning-based Unified Security and Risk Analytics market. Investing in a Gurucul partnership creates unique opportunities to differentiate through innovative Unified Security Analytics, Identity Analytics, and Fraud Analytics – to reduce access risks and detect unknown threats for on-premises and cloud.
Advantages of becoming an Gurucul INSIDER Partner:
Industry's leading hybrid behavior analytics architecture
Enterprise-class solution deployed in global fortune 500 companies
Meets all use cases and domains in Gartner's Market Guide for UEBA
2016 SC Magazine "Trust Award" for Best Behavior Analytics
Enablement framework offering sales, technical and services training
Professional services for data sciences, integrations and deployments
Secure margins with deal registration protection
Full sales cycle partnership and engagement
Learn more about the Gurucul INSIDER Partner Program
Gurucul INSIDER Partner Program
To become a Gurucul INSIDER Partner, please complete our online partner application form. Will will respond with next steps based on partner type within your application.
Gurucul INSIDER Partner Deal Registration
For existing Gurucul INSIDER Partner Resellers, please complete the Deal Registration form for each customer and project to protect your business opportunities.
GURUCUL MSSP INSIDER PARTNER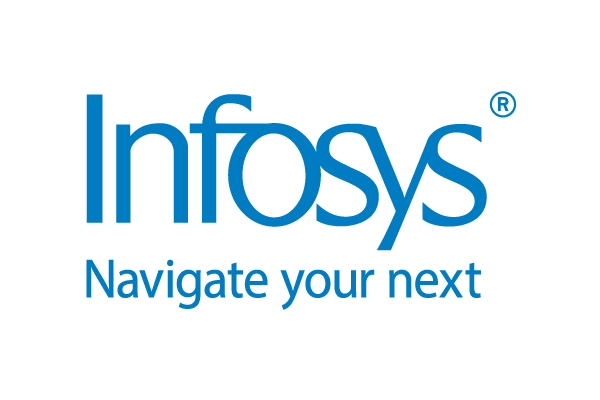 Infosys
Infosys is a global leader in next-generation digital services and consulting. We enable clients in 45 countries to navigate their digital transformation. With over three decades of experience in managing the systems and workings of global enterprises, we expertly steer our clients through the many nexts of their digital journey. We do it by enabling the enterprise with an AI-powered core that helps prioritize the execution of change. We also empower the business with agile digital at scale to deliver unprecedented levels of performance and customer delight. Our always-on learning agenda drives their continuous improvement through building and transferring digital skills, expertise and ideas from our innovation ecosystem.
GURUCUL RESELLER INSIDER PARTNERS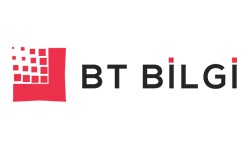 BT Bilgi Teknolojileri
BT Bilgi Teknolojileri offers quality solutions and services to dynamic institutions targeting global competition with our 10+ years of experience with our expert teams. We support the growth and profitability targets of the business world with lean technology solutions. Our vendor and platform free solutions offered to companies world-wide reflect the real potential of transformation; from security to corporate data management, from intelligent infrastructures to intelligent operation management, from AIOps to monitoring and asset management to end user management all contributing to improvement in the lean transformation journey by bridging the gap between business and technology. BT Bilgi Teknolojileri solutions and services are used by leading enterprise companies for lean technology-focused approaches based on business needs. BT Bilgi is based in Istanbul, Turkey.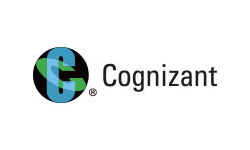 Cognizant
Cognizant enables global enterprises to address a dual mandate: to make their current operations as efficient and cost-effective as possible and to invest in innovation to unleash new potential across their organizations.
What makes Cognizant unique is our ability to help clients meet both challenges. We help them enhance productivity by ensuring that vital business functions work faster, cheaper and better. And, our ability to conceptualize, architect and implement new and expanded capabilities allows clients to transform legacy models to take their business to the next level.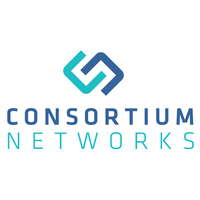 Consortium Networks
Consortium Networks is committed to providing businesses with the most relevant, up-to-date technology information, with a focus on cybersecurity. By connecting technology customers, vendors, and experts, we strive to be the go-to resource for guidance regarding all your IT requirements. We are the first organization dedicated to providing real-world feedback and data on solutions in operation in production environments at peer organizations.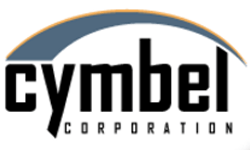 Cymbel
Cymbel Corporation is an IT Solutions Provider, 100% focused on Security and Compliance. Cymbel. Our 300+ clients are composed of mid to large enterprises and some of the largest, best known organizations in the Northeast.
Cymbel helps organizations (1) mitigate the new security risks created by changes in business needs, technology, threats, and compliance requirements, (2) reduce the costs of security operations and compliance audits, and (3) improve the infosec team's responsiveness to the business. In many cases we have been able to do all three at the same time!!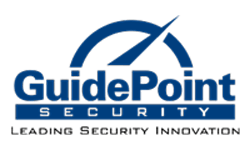 GuidePoint
GuidePoint Security provides customized, innovative and valuable Information Security solutions that enable commercial and federal organizations to more successfully achieve their security and business goals. By embracing new technologies, GuidePoint Security helps our clients recognize the threats, understand the solutions, and mitigate the risks present in their evolving IT environments.
Founded in 2011 by veterans of the Information Security industry, GuidePoint Security aims to be our clients' trusted advisor for both security technologies and professional services. GuidePoint Security differentiates itself through its organizational structure, ensuring that the resources you deal with before the sale have a vested interest in your success following the sale. Our continued referrals and repeat clients reiterate our focus on providing our clients with the right technologies and professional services that support their organization's goals.
Herjavec Group
Dynamic entrepreneur Robert Herjavec founded Herjavec Group in 2003 to provide cybersecurity products and services to enterprise organizations. We have been recognized as one of the world's most innovative cybersecurity operations leaders, and excel in complex, multi-technology environments. Our service expertise includes Advisory Services, Privacy & Compliance Readiness, Identity Services, Managed Security Services and Incident Response. Herjavec Group has offices and Security Operations Centers across the United States, United Kingdom and Canada.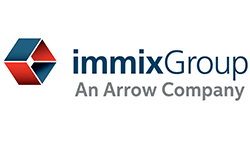 immixGroup
immixGroup, an Arrow company, is a value-added distributor that helps technology companies do business with the government. immixGroup enables IT manufacturers and solution providers to grow their public sector business and accelerate the sales cycle. Since 1997, immixGroup has delivered the specialized resources and expertise these companies need to increase their revenue, support their demand creators, and operate efficiently in the complex public sector IT market. These include industry-specific market intelligence; marketing; lead generation; channel development; a government business infrastructure; technical resources; and integration and logistics capabilities.
Government agencies at the federal, state, and local levels trust immixGroup to provide reliable access to a wide range of enterprise software and hardware products from 350+ manufacturers. immixGroup offers these technologies through a wide range of government contract vehicles and a network of more than 1,200 solution providers and resellers.
KOGIT GmbH
KOGIT GmbH is German based independent and leading consulting company specializing in identity access management and governance, risk and compliance. In this context, the primary business fields are consulting, projects, solutions and services. KOGIT provides strategic and technology-related consultancy, feasibility studies including product selection, value analyses up to design and final implementation, as well as project management and coordination services.
With a highly specialized team, the company today is a recognized and leading provider in this demanding field throughout Europe. As an independent consulting firm, the firm develops secure and innovative solutions for their customers' identity and access management (IAM).
Customers include small local companies, medium-sized organizations as well as major international enterprises.
NaviLogic
NaviLogic's approach to governance, risk management and compliance (GRC) starts with understanding your business, your culture and what you are trying to accomplish. Our dedicated experts fully understand the dynamic risk environment in which today's businesses operate, and have extensive experience working with regulated entities, including those in the healthcare, financial services and manufacturing industries.
We believe GRC tools should augment process. Often, intersecting risks are managed independently within an organization due to differing strategies, use of technology and relationships. It's our job to help you merge your people, processes and IT solutions into one, comprehensive platform that provides the intelligence you need to meet your goals and measure your performance.
Optiv
Optiv is the largest comprehensive pure-play cyber security solutions provider in North America. Our diverse and talented employees are committed to helping businesses, governments and educational institutions plan, build and run successful security programs through the right combination of products, services and solutions related to security program strategy, enterprise risk and consulting, threat and vulnerability management, enterprise incident management, security architecture and implementation, training, identity and access management, and managed security.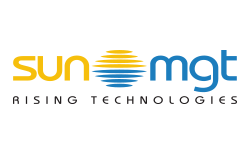 Sun Management
The most important asset a company or sales person has is product. With over 20 years in the industry, Jim Vanderzon, the principal of Sun Management, has witnessed poor sales reps succeed with excellent products, and excellent sales reps struggle with weak products. Hence, Sun Management is extremely patient and selective in choosing the products we will represent. We focus on two areas, compelling and necessary. We euphemistically call it 'Product Poaching', limiting our core product solutions to no more than 5 to 10 products.
At Sun Management, our engineers and many of our long term clients review any prospective technology for both the compelling aspect and the necessary aspect. Only after both of these conditions have been addressed will Sun Management enter into a discussion about possible representation of a product suite.