Sanjay Raja
VP,  Product Marketing and Solutions
Sanjay brings over 20 years of experience in building, marketing and selling cyber security and networking solutions to enterprises, medium-to-small business, and managed service providers. Previously, Sanjay was VP of Marketing at Prevailion, a cyber intelligence startup. Sanjay has also several successful leadership roles in Marketing, Product Strategy, Alliances and Engineering at Digital Defense (acquired by Help Systems), Lumeta (acquired by Firemon), RSA (Netwitness), Cisco Systems, HP Enterprise Security, Crossbeam Systems, Arbor Networks, Top Layer Networks, Caw Networks (acquired by Spirent Communications), Nexsi Systems, 3Com, and Cabletron Systems. Sanjay holds a B.S.EE and an MBA from Worcester Polytechnic Institute. Sanjay is also a CISSP as well as Pragmatic Marketing certified.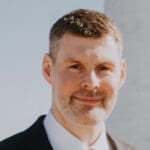 Antony Farrow
Sr Director of Solution Architecture
Antony has more than 25 years experience in technology. He began his career at Wellfleet, and then Bay Networks / Nortel performing network support for several Global Fortune 500 companies. Antony later moved into the startup world at Crossbeam as a Senior System Engineer, helping to drive the company over the one hundred million dollar revenue mark. Following Crossbeam, Antony designed solutions and managed products for Arbor Network, Plexxi, empow, and most recently Cybereason, where he ran Technical Product Lifecycle Management and Technology Integration divisions.