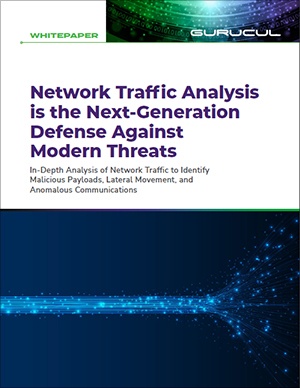 Whitepaper: Network Traffic Analysis is the Next-Generation Defense Against Modern Threats.
Read this whitepaper to understand why Gurucul Network Traffic Analysis is a highly effective means to quickly identify suspicious or risky activity on a network. Network Traffic Analysis uses data that NetOps team are already collecting, so there is low overhead to deploying this solution.
Monitor and build behavior baselines using various attributes such as source IP address, destination IP address, source port, destination port, TCP flags, bytes-in, bytes-out, etc.
Spot new, unknown malware, zero-day exploits, and attacks that are slow to develop
Identify rogue behavior by network insiders
Detect compromised accounts
Please fill out the form below to receive this whitepaper. The whitepaper will be sent to the email address you provide.