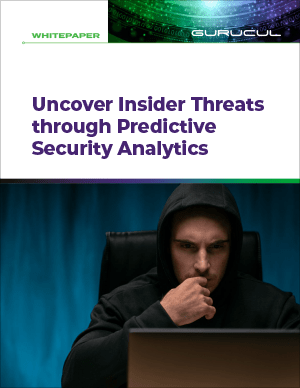 Whitepaper: Uncover Insider Threats through Predictive Security Analytics
While most organizations put their focus on defending against and detecting cyber attacks, a more insidious threat is on the rise. Information security  professionals say that insider attacks are far more difficult to detect and prevent than external attacks.  And insider threats have become more frequent in recent years. Read Gurucul's insider threat whitepaper to understand why predictive security analytics is critical to predicting, detecting and stopping insider threats.
Please fill out the form below to receive this whitepaper. The whitepaper will be sent to the email address you provide.