Legacy "collect and correlate" SIEMs are not equipped to handle today's complex, data-intensive, dynamic environments. Are you drowning in irrelevant alerts and unjustifiable data ingestion bills? If your SIEM is letting you down, Gurucul can help.
Transform and empower your SOC with the converged capabilities of SIEM, UEBA, SOAR and Identity & Access Analytics from the industry's most comprehensive and flexible Next-Gen SIEM.
.
Go From Guessing to Knowing
Break Down Data Silos
Quickly ingest, parse and analyze any data, from disparate sources for full observability across your hybrid-cloud environment
Get Fast Accurate Detections
Replace static rule-based ML with trained ML for precise detections that speed investigations and reduce manual searches.
Investigate in Seconds
Don't waste cycles on false positives. Leverage real-time contextual insights to automate threat hunting and attack validation.
Turn Analysts into Data Scientists
Give analysts the power of ML/AI at their fingertips. Unlock the raw human potential of your SOC and get to what matters faster.
.
Empower Your SOC with the Converged Analytics of Next-Gen SIEM
The new era of threat detection and incident response (TDIR) is here. Gurucul's cloud-native, open, flexible, AI/ML-powered Next-Gen SIEM works in any cloud or on-premise environment.
.
Most Visionary Platform in the SIEM Market
Gurucul was positioned furthest to the right for completeness of vision in the 2022 Gartner® Magic Quadrant™ for SIEM.
Gurucul ranked in the top 3 for all three SIEM use cases in the 2022 Gartner Critical Capabilities for SIEM.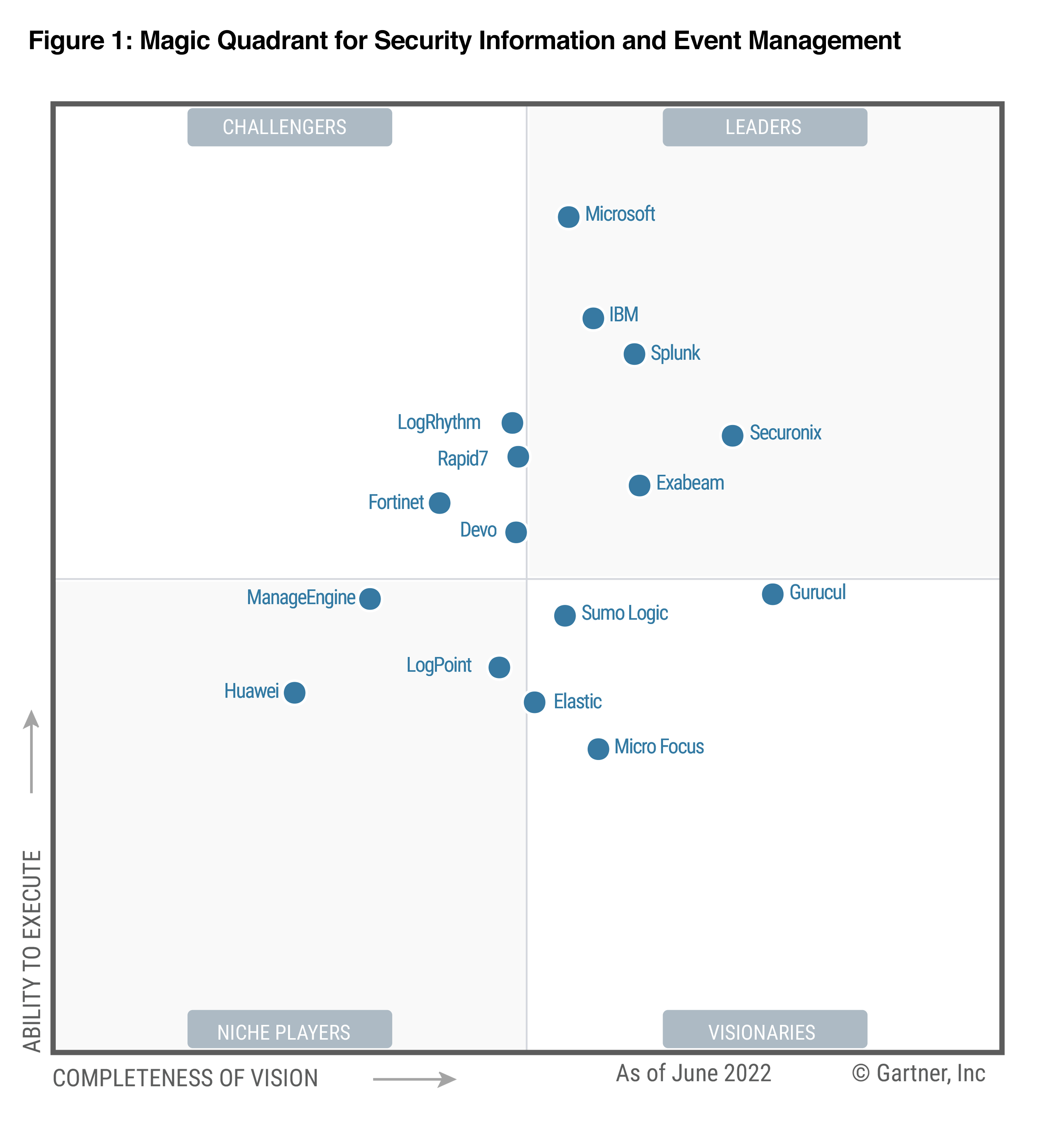 Read Why Customers Recommend Gurucul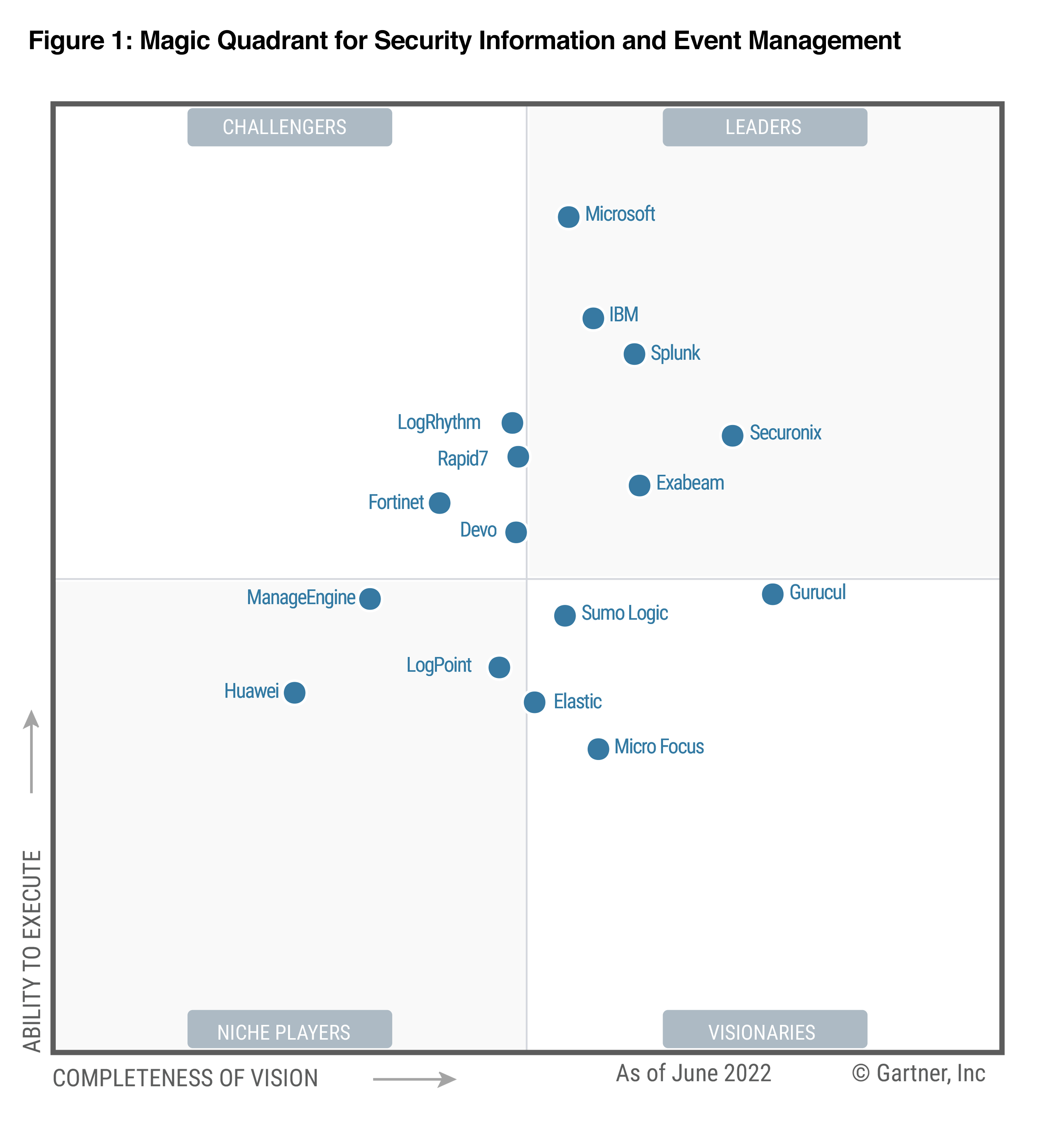 Build Your Next-Gen SIEM Business Case
Decrease mean time to detect and respond
Increase staff productivity with machine augmentation
Remove data store lock-in and avoid data transport costs
Gain predictability and freedom over data costs
Accelerate analyst training, efficacy and retention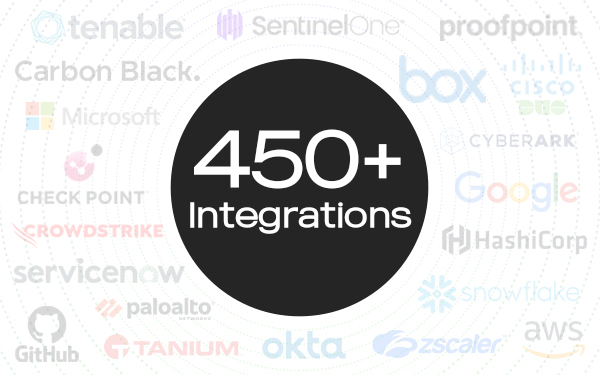 .
NEXT-GEN SIEM
A Fully-Connected Security Stack
Gurucul's Next-Gen SIEM platform has over 450 integrations, providing a single source for your security team to collaborate and boost productivity.
.
Start with SIEM Augmentation. End with SOC Transformation.
Explore Popular Next-Gen SIEM Use Cases
| Use Case | Current Challenge | Gurucul Promise |
| --- | --- | --- |
| Monitor Complex Cloud Infrastructure and Detect Multi-Cloud Attack Campaigns | Legacy SIEMs weren't architected to support hyper-distributed multi-cloud environments, leading to gaps in threat detection, investigation and response, along with too many point solutions and complexity. | Our Next-Gen SIEM is cloud-native, open and architected to federate security analytics across all globally dispersed and heterogeneous environments and data stores. |
| Prevent Insider Threats, Data Exfiltration, and Privileged Access Violations | Legacy solutions are often too early in escalating risks, leading to false positives and manual case development; or they are too late, resulting in reactive recovery rather than proactive prevention. | The ability to discern context by cross-validating identity access, user behavioral and business application data makes our Next-Gen SIEM uniquely positioned to precisely identify real threats before exfiltration occurs. |
| Detect Known and Unknown Threats in Real-time | Legacy SIEM solutions lack visibility and their static rules-based models lack the ability to discern true threats. | Our Next-Gen SIEM rapidly ingests all relevant security data and uses the most robust ML threat models to detect real threats. |
| Automate Threat Hunting with AI/ML | Threat hunting with legacy SIEMs is cumbersome and time consuming, reserved for highly specialized and hard to find talent. | The 2,500+ trained and customizable ML threat models enriched by threat intelligence feeds empower all analysts to become effective threat hunters via the automation power of machine augmentation. |
| Prove Compliance with Regulatory Mandates | Lack of visibility, disparate security solutions, siloed data, manual processes, and departmental obfuscation make proving compliance painful and ineffective. | Our Next-Gen SIEM helps to facilitate compliance with standards and regulations such as ISO/IEC 27001, NIST 800-53, DFARS, ITAR, PCI DSS, HIPAA, the IoT Cybersecurity Act, and others. |
What's the difference between SIEM and Next-Gen SIEM?
Next-Gen SIEM solutions are the necessary evolution of traditional SIEM solutions due to radical advancements in IT complexity and threats. Next-Gen SIEM solutions are more advanced, cloud-native security analytics solutions that offer a unified platform of converged capabilities spanning log management, UEBA, Identity & Access analytics, SOAR, Machine Learning, AI and threat intelligence.
What's the difference between Next-Gen SIEM and XDR?
The lines are blurry and as Next-Gen SIEM platforms continue to offer more convergence it will be more difficult to understand the differences. XDR was a good response to SIEM solutions ineffectiveness, but introduces another problem of siloed analytics. Most Next-Gen SIEM platforms offer all of the capabilities available from XDR, but most XDR solutions lack critical capabilities of a Next-Gen SIEM.
Do I need to rip and replace my current SIEM?
Absolutely not. Next-Gen SIEM solutions can be introduced to augment the data source limitations, threat detection gaps and cost spikes you're experiencing from legacy SIEM. Rip and replace is rarely a viable approach when dealing with such monolithic and entrenched technologies. Next-Gen SIEM use cases allow you to start small, think big and scale fast in-order to eventually phase-out or minimize your legacy SIEM footprint.
Is Next-Gen SIEM difficult to implement?
Nothing in cybersecurity is easy. However, best Next-Gen SIEM solutions offer immediate results upon deployment with out-of-the-box ML threat models that will give you immediate resultsI. Given the modern, cloud-native and open architecture of Next-Gen SIEM solutions you'll benefit from easier and more inclusive interoperability with your IT and Security stack. Furthermore, the open architecture of the best Next-Gen SIEM solutions means flexibility in selecting the appropriate data to ingest from your choice of data lakes.
How does a Next-Gen SIEM work with my DLP?
Data Loss Prevention (DLP) is an important tool for security teams, often mentioned as a way to prevent users or threat actors from exfiltrating sensitive information via email, cloud storage services, and unauthorized file transfers. However, it is reactive and sometimes too late to stop data exfiltration. Next-Gen SIEM is an approach to security operations that enables organizations to aggregate DLP logs with information from all of their disparate devices to get a better picture of threats in the environment in order to detect and even predict when a user or threat actor is about to exfiltrate data before it becomes a breach.
How do I know if I need a Next-Gen SIEM?
If your current SIEM is struggling to keep up with sophisticated attacks, new security directives or use cases like Threat Detection Investigation and Response (TDIR) or if the costs are spiraling out of control, it might be time to augment your SIEM to solve for business critical use cases rather than accept blind spots in visibility or poor performance.  
.
Additional Next-Gen SIEM Resources
.
Legacy SIEM Wasn't Built for This
Unleash the power of converged security analytics with Gurucul's Next-Gen SIEM. Unearth real threats and augment your human security pro's with machine intelligence.