Gurucul Analytics-Driven SIEM
Going Beyond Conventional SIEM with Advanced Analytics
Conventional SIEM technologies focus on Events, providing filtering, rules, and basic analytics to display events. Unfortunately, most SIEM products still deluge the Security Operations team with a flood of information, which makes it hard to prioritize events by their actual risk. It is a matter of perspective. The conventional SIEM paradigm is to present Events and Incidents, as identified by rules-based analytics, without context.
Gurucul takes a different approach. Ours is a highly versatile beyond Next-Generation SIEM powered by the Gurucul Risk AnalyticsTM platform. By leveraging Artificial Intelligence and Machine Learning on massive volumes of data in a vendor agnostic data lake, Gurucul delivers all the features expected from a SIEM platform and adds capabilities that no conventional SIEM platform can match. Gurucul brings context to an otherwise siloed security picture by correlating and analyzing events across the entire environment to deliver a consolidated view of the entire threat situation.
"Gurucul SIEM scored higher in architecture and deployment, and analytics. Gurucul offers native UEBA as well as the customization and creation of analytics with its STUDIO module."

– Gartner Critical Capabilities for Security Information and Event Management Report, Published April 12, 2022
Collect, Detect, Investigate, and Respond
Gurucul Analytics-Driven SIEM's core architecture gives you the ability to collect data from any source, analyze that data to highlight risks in ways conventional SIEM's can't, and respond automatically even to previously unknown threats.

Gurucul's Cloud Native Analytics-Driven SIEM is a centralized, end-to-end, cybersecurity product that delivers multiple advanced capabilities.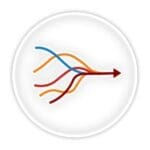 DATA PIPELINES
Consume and process large amounts of structured and unstructured data without performance degradation
Leverage 350+ out-of-the-box (OOTB) integrations with major 3rd party solutions on endpoint, network, cloud, workflow, & identity
Use preconfigured data pipelines supporting push/pull integrations through various integration patterns – APIs, flat files, LDAP/database connect, syslog, NetFlow, and streaming technologies
Parse, filter & normalize the data with an intuitive UI to tweak existing pipelines or build new ones
Acquire data via agent-less data collection, agents/forwarder based data collection, network decoders, data streams, and log decoders
Build pipelines to custom home grown applications easily
Employ Gurucul's Hadoop based Security Data Lake at no additional cost or use your choice data lake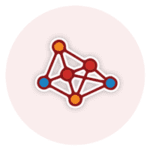 GURUCUL STUDIOTM
Provide situational awareness with real-time analytics, identifying risks before they develop into incidents
Leverage threat intelligence feeds, blacklists, statistical analysis, correlation rules, and signatures to identify threats
Establish baselines of normal activity and detect anomalies with machine learning
Generate a unified, dynamic risk score for every entity in real-time
Enrich the context of security alerts to make it easier to investigate and detect elusive threats
Customize threat detection content and analytics with Gurucul STUDIOTM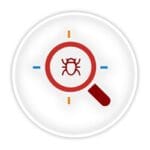 THREAT DETECTION
Monitor activity, events & signals from security tools
Detect known attack patterns, signatures, and correlations indicating an attack
Detect unknown attack chains via machine learning and advanced analytics
Leverage pre-packaged threat hunting use case libraries for the most common threat queries
Proactively investigate new and unknown threat patterns using contextual data
Generate risk prioritized alerts
Automate and contain any malicious or potential threat from a single interface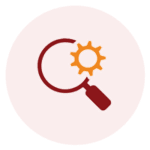 INVESTIGATE
Automate collection of evidence for investigators
Create a smart link of the entire attack lifecycle for pre and post incident analysis with Automated Incident Timelines
View timelines spanning days and even years of data in easy to understand visualizations
Search using any threat vector attributes such as security alerts, IP addresses, case IDs, Machine ID, Malware Signatures etc.
Link events and related data into security incidents, threats, or forensic findings
Tie incidents back to kill chain, MITRE ATT&CK techniques
Get a device centric view not an alert centric view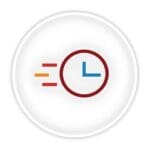 RESPOND
Prioritize incidents – understand which incidents are particularly abnormal or dangerous
Mitigate identified threats with out-of-the-box customizable playbooks
Provide recommended mitigation actions via playbook automation
Enable automated response workflows
Offer canvas-based playbook editor with function blocks
Integrate with downstream security solutions to trigger appropriate risk remediation, incident response and ticketing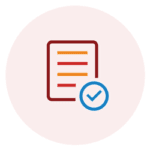 DASHBOARDS & REPORTING
Leverage out-of-the-box dashboards by solution area, persona, or job function
Customize dashboards with over 100 pre-built widgets which are visual representations of critical security analytics data
Provide full drill down capabilities into events without leaving the interface
Automatically map policies and anomaly models to global regulatory frameworks (PCI, HITECH, HIPAA, ISO27000, SOX, MITRE ATT&CK and more)
Employ contextual search to review alerts & violations filtered by regulations
Use 500+ of out-of-the-box reports
Automate report scheduling and distribution
Enjoy long-term raw log storage
Benefits of Gurucul Analytics-Driven SIEM
Improve Threat Detection
Gurucul Advanced Analytics automates threat detection with out-of-the-box Machine Learning models that detect anomalous activity on deployment. Your security analysts can dedicate more time analyzing high priority threats and less time on tedious tasks, without the need to manually piece evidence together into incident timelines, improving threat detection and analyst productivity.
Automate Responses
Gurucul's high-fidelity alerts deliver the confidence you need to automate responses with security orchestration and automation. Leverage built-in playbooks or use out-of-the-box integrations with popular SOAR products. Enable analysts of all levels to run automated response playbooks that replace manual, error prone processes to ensure timely, consistent results and improve response times.
Decrease Logging Costs
Gurucul offers predictable entity-based pricing that provides a low-cost option for unlimited log storage—decreasing logging costs. Unlimited logging enables analysts to collect and quickly search all of your data sources in a central repository without making compromises due to lack of scalability or budget.
Extend Security To The Cloud
Gurucul provides pre-built cloud connectors to easily ingest logs from dozens of popular cloud-based services like Salesforce, O365, AWS, Google Apps for work, extending security monitoring into cloud services and infrastructure to prevent security blind spots.
Gartner Disclaimer:
Gartner does not endorse any vendor, product or service depicted in our research publications, and does not advise technology users to select only those vendors with the highest ratings or other designation. Gartner research publications consist of the opinions of Gartner research organization and should not be construed as statements of fact. Gartner disclaims all warranties, expressed or implied, with respect to this research, including any warranties of merchantability or fitness for a particular purpose.