On Demand Webinar:
Detecting Malicious Traffic on your Network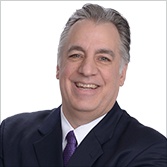 Craig Cooper
VP, COO at Gurucul
Craig Cooper has served in several information security and risk management roles including CISO for a Fortune 500 Financial Services organization. While in this role, Craig defined and implemented an ISO standards-based Information Security program. Craig has led, developed, and delivered multiple Identity and Access Management Strategies and Roadmaps for several organizations. Craig has written for several trade magazines and has been a speaker with Burton Catalyst, Gartner, and ISSA.
Gurucul is a global cyber security and fraud analytics company that is changing the way organizations protect their most valuable assets, data and information from insider and external threats both on-premises and in the cloud. Gurucul's real-time Unified Security and Risk Analytics Platform combines machine learning behavior profiling with predictive risk-scoring algorithms to predict, prevent and detect breaches. Gurucul technology is used by Global 1000 companies and government agencies to fight cyber fraud, IP theft, insider threat and account compromise as well as for log aggregation, compliance and risk based security orchestration and automation.