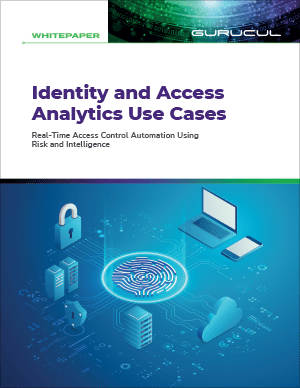 Whitepaper: Identity and Access Analytics Use Cases for Preventing Data Exfiltration
With the compromise and misuse of identity emerging as a serious threat plane, the prospect of preventing data exfiltration through phishing and social attacks has become an amplified and urgent concern. Heightening security leaders' alarm is the realization that IAM (identity and access management) has outlived its standalone usefulness, and that a profound discovery gap exists with privileged access, where the majority of these access entitlements are unaccounted for in most organizations.
Please fill out the form below to receive this whitepaper. The whitepaper will be sent to the email address you provide.