Gurucul, the innovative security risk intelligence provider, is proud to announce Leslie K. Lambert as the Company's Chief Strategy Officer. Lambert will be responsible for company and product strategy, executive relations, strategic partnerships as well as chairing the Gurucul Executive Advisory Council.
"Leslie is a tremendous addition to our executive team. Her confidence and support in our emerging technology further validates our company vision and direction in the industry," said Saryu Nayyar, Gurucul's CEO. "Leslie's industry experience and foresight will be key to building Gurucul's flagship product, Gurucul Risk Analytics, market presence" said Nayyar.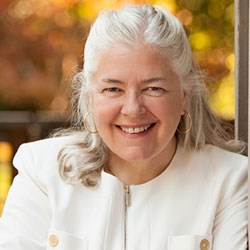 Lambert joins the Gurucul team with over 30 years of experience in Information Security Technologies and technical/business infrastructure. Most recently Lambert served as the Chief Information Security Officer at Juniper Networks a leading security vendor serving thousands of enterprise customers worldwide. During her successful tenure at Juniper she implemented an information security program that featured Gurucul Risk Analytics for Intelligent Identity and Access Management and Actionable Risk Intelligence™.
Prior to Juniper, Lambert was with Sun Microsystems where she held several critical leadership roles including Chief Information Security Officer and Vice President of iPlanet and Software Systems Group.
"I am thrilled to be part of the Gurucul management team. My entire career has been spent in the technology industry and I look forward to continuing that tradition at Gurucul. The company is on a unique path to change an industry with emerging, identity-based risk intelligence. It is important to me to become part of that larger global picture and I look forward to applying my experiences in the security and risk technology sector to fuel that growth process."
About Gurucul
With a world-class legacy in the identity and access management industry, Gurucul has created one of the most powerful identity-centric behavioral risk intelligence products in the market, Gurucul Risk Analytics (GRA). Gurucul combines business, risk, and IT needs to provide high value, Actionable Risk Intelligence™. To discover how GRA can help protect intellectual property and improve risk and compliance posture, visit www.gurucul.com.
External Link: Former Juniper CISO, Leslie Lambert Joins Gurucul as the Chief Strategy Officer