Gurucul, the innovative security risk intelligence provider, announced today that Network Products Guide, the technology industry's leading technology research and advisory guide, has named Gurucul Risk Analytics (GRA) a finalist for the 8th Annual 2013 Hot Companies and Best Products Awards in the Governance, Risk and Compliance and Information Security and Risk Management categories. These industry and peer awards from Network Products Guide are the world's premier information technology awards honoring achievements and recognition in every facet of the IT industry. Winners will be honored in Las Vegas on Tuesday, May 7, 2013 during the 8th annual dinner and presentations.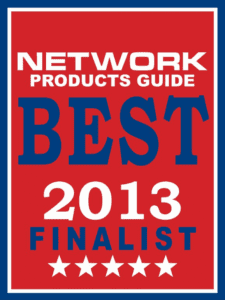 An annual achievements and recognition awards program with active participation from a broad spectrum of industry voices, the coveted annual Hot Companies and Best Products recognition program encompasses the world's best in organizational performance, products and services, executives and management teams, successful deployments, product management and engineering, support and customer satisfaction, and public relations in every area of information technology.
Gurucul Risk Analytics (GRA) is a revolutionary way to proactively improve an organization's risk, threat, and compliance posture by applying a unique identity-centric approach of correlating identity, activity, and access information that provides Actionable Risk Intelligence™. GRA makes it possible to visualize threat patterns before they have an impact on key assets or protected intellectual property. Self-learning, patent-pending algorithms show identity-centric risks and anomalous behavior based on correlation of users' identity to access and activity.
Gurucul Risk Analytics (GRA) provides the following capabilities:
Insider and Advanced Persistent Threat (APT) detection
A 360° view of user identity, access, and activity profile information
Advanced identity, access, and activity analytics
User activity self-audit statements
Risk-based access controls
Privileged & shared account monitoring
Identity and access intelligence
Risk-based compliance reporting
Forensic / investigation assistance
Intelligent roles-based access control
"It's an honor to be named a finalist by Network Products Guide for these esteemed industry and peer appreciation awards," said Saryu Nayyar, CEO for Gurucul. "This further validates our position that most modern day threats and vulnerabilities are based on user and system identities and that deep insight into access and activities associated with identities is a critical component to protecting the enterprise from cyber attacks and insider threats."
About Gurucul
With a world-class legacy in the identity and access management industry, Gurucul has created one of the most powerful identity-centric behavioral risk intelligence products in the market, Gurucul Risk Analytics (GRA). Gurucul combines business, risk, and IT needs to provide high value, Actionable Risk Intelligence™ to any organization. Gurucul works with all levels of leadership and technical skill sets in any organization to ensure strategic needs are fulfilled with practical risk management goals. To discover how GRA can help your organization comply with regulations, manage policy compliance and protect your intellectual property and regulated information, visit www.gurucul.com.
About Network Products Guide Awards
As industry's leading technology research and advisory publication, Network Products Guide plays a vital role in keeping decision makers and end-users informed of the choices they can make in all areas of information technology. You will discover a wealth of information and tools in this guide including the best products and services, roadmaps, industry directions, technology advancements and independent product evaluations that facilitate in making the most pertinent technology decisions impacting business and personal goals. The guide follows conscientious research methodologies developed and enhanced by industry experts. To learn more, visit www.networkproductsguide.com
External Link: Gurucul Named Finalist in the 2013 Hot Companies and Best Products Awards by Network Products Guide