Award recognizes Gurucul's Next-Gen SIEM for dramatically improving SOC efficiency
Los Angeles, California – RSAC 2023 – April 27, 2023 – Gurucul, the leader in Next-Gen SIEM, UEBA, XDR and Identity & Access Analytics today announced that Gurucul Next-Gen SIEM has been named to the Enterprise Security Tech Cyber Top Innovations List. After being named a Visionary and positioned furthest to the right in the 2022 Gartner® Magic Quadrant™ for SIEM, Gurucul has once again been recognized for dramatically improving security operations center (SOC) efficiency, reducing threat detection time, decreasing manual effort through automation, and delivering the most comprehensive analytics for automated detection and targeted threat response.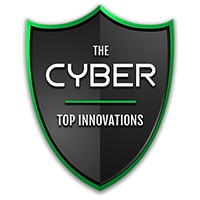 The Enterprise Security Tech Top Innovations list recognizes the cybersecurity solutions that are bringing the most innovation to their respective market categories. Solutions were judged on technical product/service innovation, industry analyst recognition, customer testimony, and more.
This recognition follows closely on the heels of Gurucul's recent announcement at RSA Conference 2023 that it has extended the capabilities of its platform to provide security teams with unparalleled observability, data searchability and idehttps://gurucul.com/pressreleases/gurucul-disrupts-next-gen-siem-market-with-unparalleled-observability-data-searchability-and-identity-basedntity-based threat detection and response. The enhancements include industry "firsts" like 500 days of searchable data, robust purpose-built security use cases, enhanced coverage for identity-based threat detection and response (ITDR), and unified observability for any cloud environment.
"We are honored to have Gurucul Next-Gen SIEM named as part of Enterprise Security Tech's Top Cyber Innovations list," said Saryu Nayyar, CEO of Gurucul. "Our solution enables security teams to get relief from the unrelenting fatigue associated with poor data fidelity, lack of visibility, siloed tools, and lack of resources. We are committed to helping them cost-effectively secure their increasingly complex cloud architectures, reach deeper insights faster, and enrich enterprise-wide visibility so they can prevent disruptions that negatively impact the business. This nomination recognizes our commitment to solving our customers most critical business and security concerns."
"Without constant innovation in cybersecurity, cybercriminals win," said Jack Campbell, Editor, Enterprise Security Tech. "Innovation is a core component in the cat-and-mouse game between organizations and hackers. We're honored to be able to recognize these solutions that are helping organizations protect their most valuable assets and data with cutting-edge technology."
Gurucul Next-Gen SIEM is cloud-native, built for speed and helps to modernize security operations by delivering ultra-high-fidelity detection and automated response with the vital addition of Identity Threat Detection and Response (ITDR). It leverages over 2,500 open and customizable Machine Learning Models powered by data science to produce actionable risk intelligence. It doesn't rely on signatures, rules, or patterns. It allows organizations to identify zero-day threats in real time, and is designed to provide both contextual and situational awareness to detect and stop malicious behavior before cyber criminals or rogue insiders can do harm.
Read more about Gurucul in the 2022 Gartner Magic Quadrant for Security Information and Event Management 1 and the 2022 Gartner Critical Capabilities for SIEM 2 .
1 Source: Gartner, "Magic Quadrant for Security Information and Event Management," Pete Shoard, Andrew Davies, Mitchell Schneider, Published 10 October 2022
2 Source: Gartner, "Critical Capabilities for Security Information and Event Management," Mitchell Schneider, Andrew Davies, Pete Shoard, Published 22 November 2022.
Gartner and Magic Quadrant are registered trademarks and service marks of Gartner, Inc. and/or its affiliates in the U.S. and internationally and are used herein with permission. All rights reserved.
About Gurucul
Gurucul is a global cyber security company that is changing the way organizations protect their most valuable assets, data and information from insider and external threats both on-premises and in the cloud. Gurucul's real-time Cloud-Native Security Analytics and Operations Platform provides customers with a Next Generation SIEM, UEBA, Open XDR, and Identity & Access Analytics. It combines machine learning behavior profiling with predictive risk-scoring algorithms to predict, prevent, and detect breaches. Gurucul technology is used by Global 1000 companies and government agencies to fight cybercrimes, IP theft, insider threat and account compromise as well as for log aggregation, compliance and risk-based security orchestration and automation for real-time extended detection and response. The company is based in Los Angeles. To learn more, visit https://gurucul.com/ and follow us on LinkedIn and Twitter.
About Enterprise Security Tech
Enterprise Security Tech is a specialized cyber media company with a global presence. The Enterprise Security Tech blog is a cybersecurity blog written for CISOs, CIOs, and security-minded CEOs that brings together critical news, expert insights, and product information to help security leaders make informed business decisions. Enterprise Security Tech is also home to The Cyber Jack Podcast, which brings listeners the latest cybersecurity insights via security experts from around the industry. For more information about Enterprise Security Tech, visit our website.